18/06/2021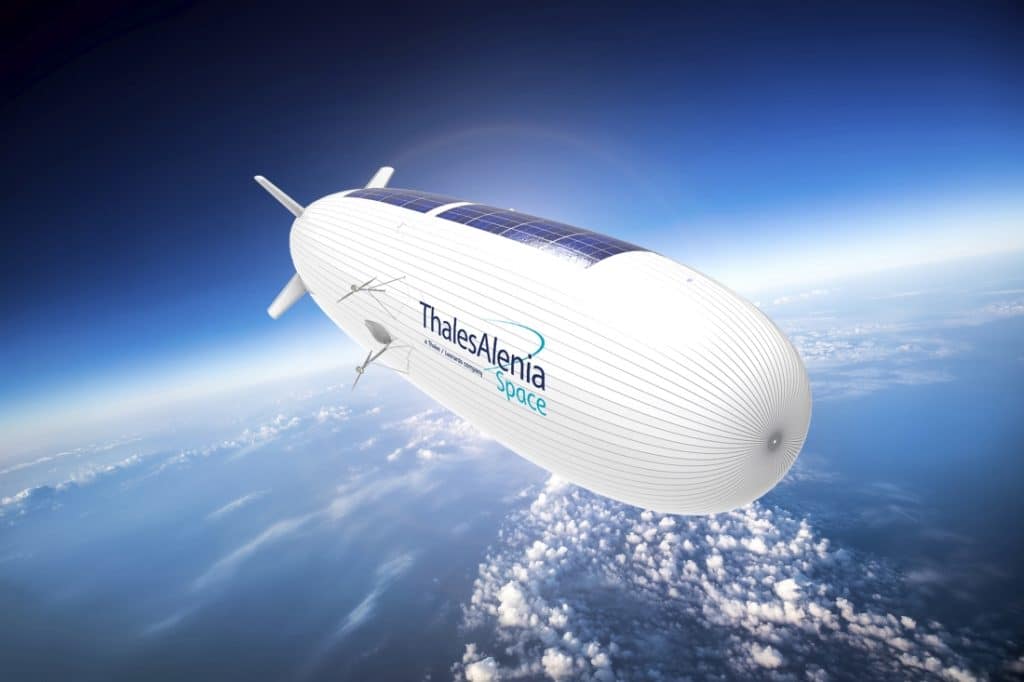 June 2021. The Stratobus project championed by Thales Alenia Space (TAS) has just crossed a key threshold with the choice of Istres as the site of the future production unit for this geostationary airship, aimed at the upper atmosphere.
The industrial player, which has a satellite manufacturing plant in Cannes, foresees the creation of 300 direct jobs, 60% for engineers, and more than 600 indirect jobs around the site, which is adjacent to Air Force Base 125 in the Bouches-du-Rhône.
The Stratobus aims to occupy a still-virgin segment of the orbital observation market: it will be positioned 20 km above its theatre of operations, at an altitude approaching the stratosphere, where the air density still offers enough lifting force for the carbon fabric, and where calm and stable winds of around 80 km/h can easily keep it stationary.
At this altitude, the spacecraft will offer high-precision coverage of an observation area 500 km in diameter. It will be able to carry up to 450 kg of sensors, radars and telecom relays to track down illegal dumping at sea, monitor borders, provide localised back-up for GPS and mobile communications systems during exceptional events, video-protect offshore platforms, or carry out surveillance on fragile environments.
Still in its infancy, the market for land-based surveillance using airships is already estimated to be worth $4 billion. "The battle today is for world leadership on this market in the making," explains Yannick Combet, head of the €100 million project, which involves some thirty engineers at TAS.
The prototype is ready. In summer 2024, a 60-metre long model will be tested in the lower layers of the atmosphere. The final model will be launched two years after that.