03/07/2023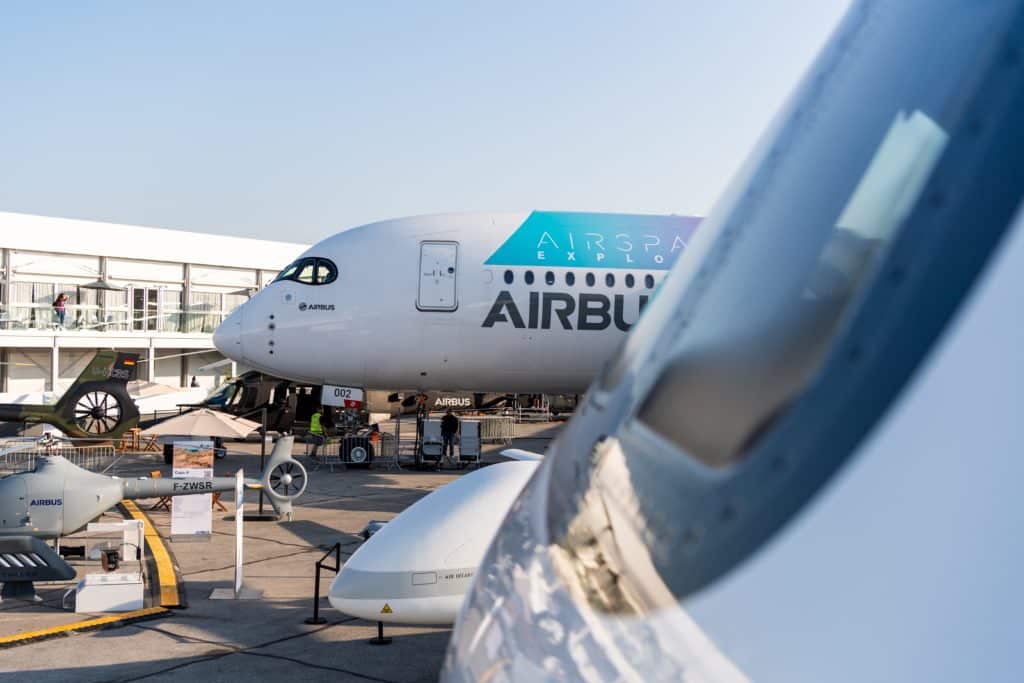 Thanks to the 2023 Paris Air Show, Airbus's future prospects are excellent. Its news includes signing the largest aircraft contract ever – 500 planes ordered by IndiGo – and conclusive tests for the 1.2MW fuel cell, which is expected to equip its hydrogen-powered aircraft by 2035.
The European aircraft manufacturer signed a number of major contracts at the 2023 Paris Air Show: 500 single-aisle A320 and A321 aircraft for low-cost Indian company IndiGo, which already has 56% of the market in India. As a result of this order, IndiGo is now Airbus's largest customer. 1,350 aircraft are to be delivered over the next ten years, in a context of sharp growth in interregional travel in the world's most populous country.
Airbus has also signed a number of smaller orders – twenty A330neo for leasing company Avolon, thirty A320neo for Saudi airline Flynas, nine A220-300 for Qantas, three A350 for Air Mauritius and nine A350-1000 for Philippine Airlines. Mexican company Volaris has an option to buy twenty-five A321neo. In total, Airbus has come away from Le Bourget with 846 orders, options and commitments, a figure that will be confirmed at the end of the year, depending on any cancellations and postponements.
At this Paris Air Show, the focus was on decarbonizing the sector. Airbus made the most of the opportunity to announce an important milestone in the development of its hydrogen-powered aircraft – the successful ground tests of its 1.2 MW fuel cell, which transforms hydrogen into electricity. Six such cells – the most powerful ever developed in the aeronautics sector – will be needed to power the same number of electric motors in Airbus's future hydrogen-powered aircraft, scheduled for commissioning in 2035. Flight tests are expected to start as early as 2025, with an experimental A330 which is planned to fly for one hour at an altitude of 25,000 ft with 10 kilos of gaseous hydrogen. The most important challenge will be the development of a -253°C cryogenic solution, which will allow liquid hydrogen to be stored on board, thus saving space given that hydrogen gas is very voluminous.
The aircraft manufacturer works hand-in-hand with airports to develop infrastructures and an ecosystem of stakeholders around hydrogen. Airports are set to become veritable energy hubs, whether hydrogen, electricity – produced on site – or sustainable aviation fuel (SAF).
Finally, Airbus will join forces with Franco-Italian semi-conductor giant STMicroelectronics, in order to develop power converters composed of semiconductors. These converters will become increasingly necessary following the electrification of Airbus aircraft, as they transform direct current into alternating current that can be used by electric motors.
Airbus has everything it needs to decarbonize its aircraft!