17/05/2023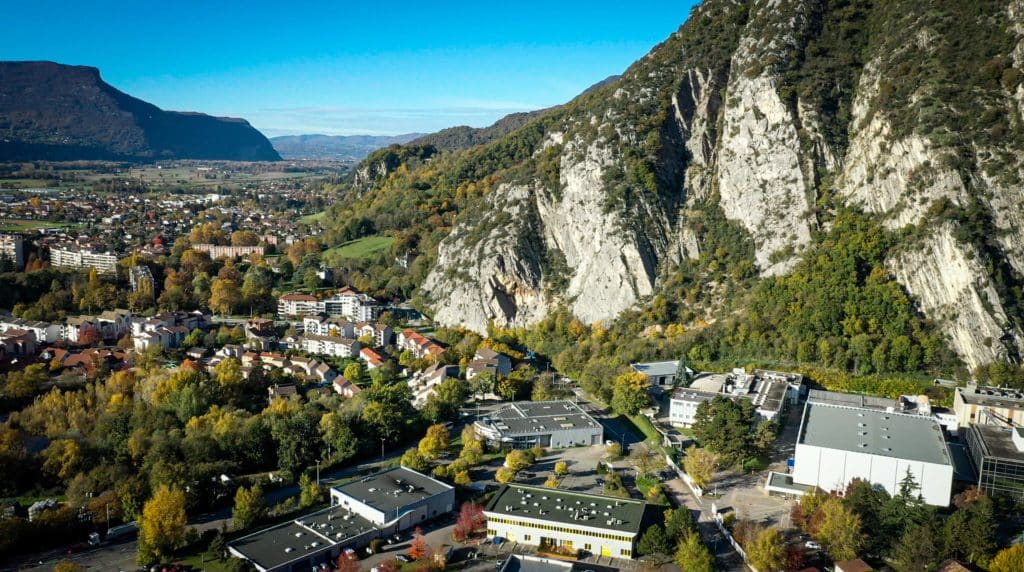 Inocel, a startup established in 2022, has decided to step its operations up a gear by opening its first industrial site in Belfort, France. It specializes in high-power fuel cells for manufacturers and is supported by explorer Mike Horn. It will mass produce its Z300 fuel cell starting in the third quarter of 2024. Inocel aims to be the leader in the promising hydrogen fuel cell market, with the production of 30,000 systems a year by 2030.
In barely a year, Inocel has progressed from an experimental prototype to a product that can be mass produced. The incredible revolutionary fuel cell that has been created is the result of 25 years of research by CEA-Liten. After working with the Inocel team for two years, the startup developed a model that could be mass produced, designed as a turnkey solution for manufacturers. The Z300 fuel cell, a proton exchange membrane fuel cell (PEMFC) that operates using hydrogen, is the most powerful and the most compact currently available on the market, weighing 100 kilos, with a volume of only 110 liters and 300 kilowatts of power (that means it produces 407 horsepower, the equivalent of a 44-tonne truck engine).
The investment, the exact amount of which has not been communicated, is in the region of several hundred million euros according to Inocel, which announced new shareholders and a fund-raising operation. The French state will contribute €8 million. The company can afford to have such lofty ambitions because it has already secured €1 billion in promises of orders, which means that it can envisage the development of its current and future solutions with peace of mind. The team is already working on improvements and a 500kW model in R&D partnership with CEA with the aim of conquering the marine sector.
Initially, Inocel will assemble systems for stationary use (power generators) at its prototypes site in Isère (south-east France), the market for which has now reached maturity. As of the end of 2024, the site will be operational at Belfort, in the east of France, and will start fuel cell production for the heavy-duty mobility market (trucks and hydrogen-powered buses). The aim is to produce 10,000 fuel cells in 2027, and 30,000 a year by 2030. Belfort was not chosen at random. This area has set itself the aim of leveraging its strong industrial ecosystem in order to become the hydrogen capital of France, which will provide plenty of local customers for Inocel.
As early as 2026, the maturing heavy ground mobility market is expected to constitute the majority of Inocel's sales. The reactivity and compactness of the Z300 fuel cell could eventually lead to the end of batteries, which would represent a strong argument in favor of Inocel establishing itself as a leader in this extremely competitive market!