08/06/2023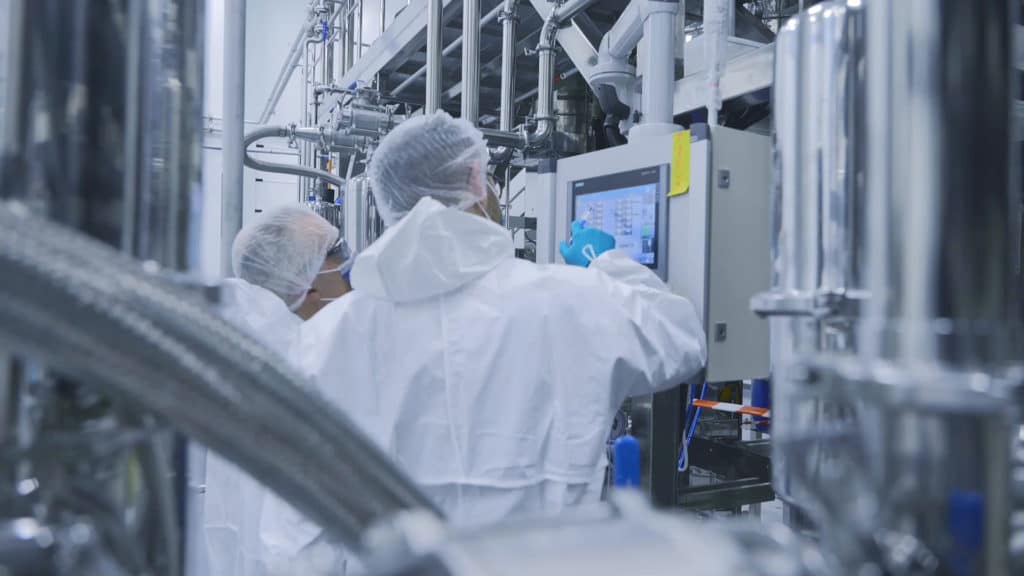 The first production plant for battery cells for electric vehicles was inaugurated on May 30 in northern France. The Automotive Cells Company (ACC) factory, a European business co-owned by Mercedes, Stellantis and TotalEnergies, will reach a production capacity of 40 GWh as early as the end of 2024.
French Battery Valley operations hit the ground running with an inauguration ceremony attended by three French ministers, Bruno Le Maire (Minister of the Economy, Finances and Industrial and Digital Sovereignty), Roland Lescure (Minister Delegate in charge of Industry) and Agnès Pannier-Runacher (Minister for Energy Transition).
At 700 meters long, 100 meters wide and 35 meters high, with an investment of €800 million, and 2,000 new jobs, France's first gigafactory forms part of a wider project supported by the Automotive Cells Company that consists of three factories in total, including one in Germany and one in Italy. From 2030 onwards (by which time the three factories will be operating at a full capacity of 120GWh a year), ACC will provide batteries for 2.5 million electric vehicles a year, including some of those produced by Stellantis and Mercedes, who have already set aside a percentage of the production for themselves, although ACC is also targeting other customers.
ACC is a European grouping supported to the tune of €1.3 billion by France (€850 million) and Germany (€450 million), with the aim of increasing European sovereignty in battery production – something which makes up 40% of the cost of an electric car, at a time when global battery production is currently dominated by the leading trio of China, Japan, and Korea. In order to reduce its dependence on imported batteries, France is rolling out the red carpet for investors, including Asian investors, who are keen to locate close to France's construction factories.
The Douvrin factory in the north of France will initially produce lithium-ion battery cells before switching to a promising area, namely lighter and stronger solid-state batteries, once these are ready for deployment on an industrial scale at an economically viable cost.
Four factories for Battery Valley
Three further sites will open in the near future in the north of France. Starting in 2030, ACC, AESC-Envision (China), Verkor (France) and ProLogium (Taiwan) will be able to provide 120 GWh a year of battery cells produced in Battery Valley.
Given that Europe has decided to end the sale of new internal combustion vehicles in 2035, Battery Valley is ready to ensure France's ambitions are met, i.e. two million electric vehicles a year made in France by 2030!