14/04/2022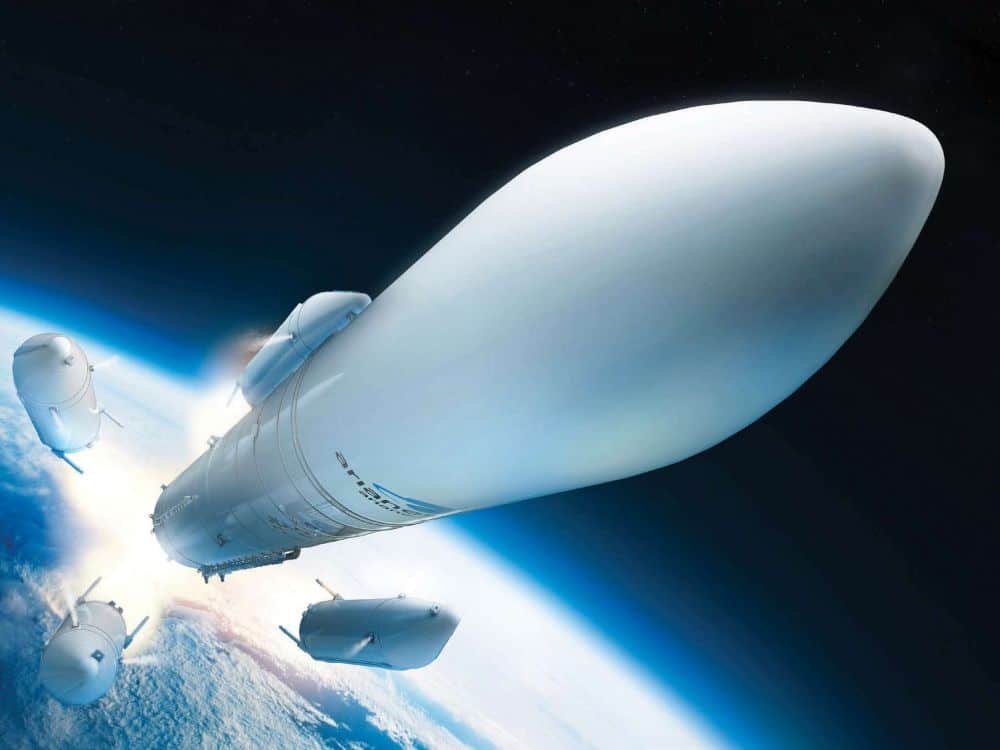 The U.S. e-commerce giant Amazon has signed a historic contract with Arianespace for the planned launch of 18 satellites by Ariane 6 from the Kourou spaceport in French Guiana. This is the largest contract Arianespace has signed to date, and a great opportunity for La French Fab at a time when the European space sector is striving to become competitive.
Amazon's Kuiper project is designed to bring high-speed broadband Internet connectivity to people all over the world, even in remote areas, thanks to a fleet of 3,236 low-earth orbit satellites (at an altitude of 370 to 390 miles), half of which are expected to be deployed by 2026.
In the very near future, the first 83 satellites will be launched, including 18 by Ariane 6. Blue Origin and ULA (Boeing and Lockheed Martin) will share the 65 other launches.
Ariane 6, a successful bet on versatility
With this major contract, Ariane 6's commercial career is off to a flying start, demonstrating that Arianespace's new launcher is competitive and well-suited to the demand and deployment of large constellations of satellites. The competitiveness of Ariane 6 is the result of agreements between France, Germany and Italy signed in 2021, which guarantee €140 million a year for six years and 7 launches, including 4 institutional launches, each year.
The strategic choices taken in 2014 have proved successful: "From the outset, Europe believed that it would need the most modular, flexible and scalable launcher possible to ensure independent access to space and to balance the operation of Ariane 6, because no one knew how the market would evolve," Franck Huiban, Civil Program Manager at Ariane Group, the rocket's manufacturer, pointed out in an interview with Le Figaro
Ariane 6's Vulcain engines will be made in France
Ariane 6's Vulcain engines will be produced in Normandy, the Vinci engines will be made in Germany, and assembly will take place in Kourou, French Guiana. With the Kuiper contract, Arianespace does not rule out changing its manufacturing system in order to meet demand. The group could aim to assemble 11 or 12 Ariane 6s a year, instead of the 7 initially planned. There will be two versions of Ariane 6, A62 and the more powerful A64, capable of putting 12 tons of payload into geostationary orbit, and 20 tons of equipment into low-earth orbit. It is this second version that will be used to put the Amazon satellites into orbit. The first tests are scheduled for this summer, and if they are successful, the first commercial flight of Ariane 6 could take place in the last quarter of 2022.