15/06/2023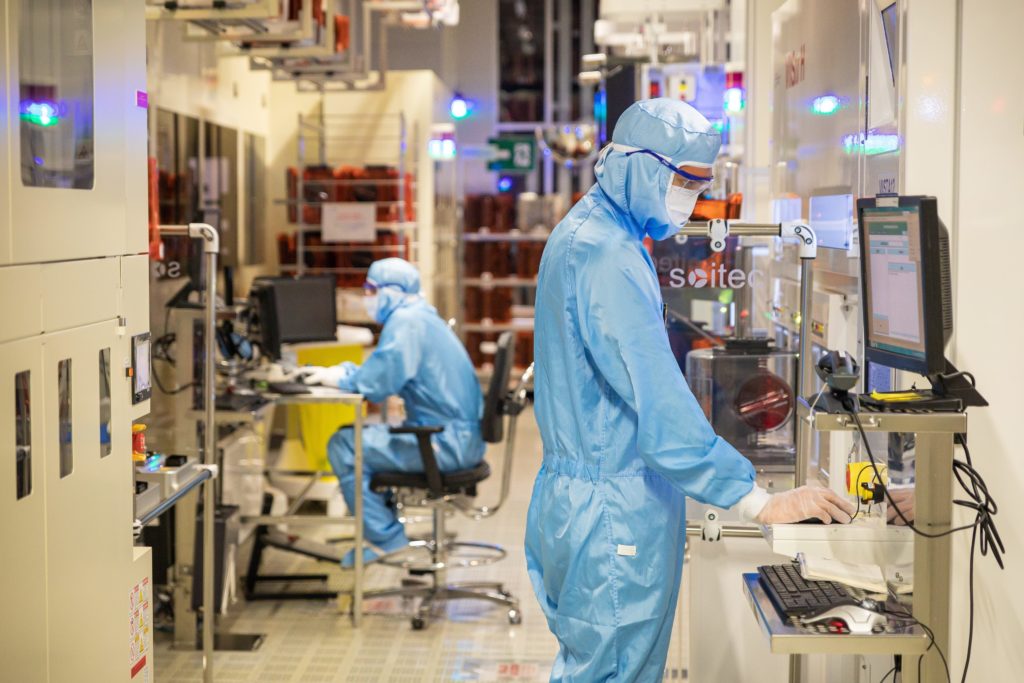 Soitec, the French manufacturer of high-performance electronic substrates will be investing €1 billion over three years, half at its industrial site in France (Isère). Soitec's strategy is to increase its production capacity for 300 mm silicon-on-insulator substrates, while at the same time starting the production of new substrates, in order to position itself in the highly promising "advanced" substrates market, which is expected to triple over the next eight years.
For the semi-conductor materials specialist, which employs 2,100 people around the world (including 1,800 in France), it is time to look to the markets of the future. This year, following the collapse of the smartphone market (67% of total revenues over the 2022-2023 financial year), Soitec's sales will not increase. Although Soitec anticipates that there will be an upturn as early as next year, the strategy is to diversify into new, even more advanced, substrates.
As a result, 55% of the €1 billion plan will be devoted to increasing production capacity in France and Singapore, while 30% will be set aside to develop plants for new substrates such as silicon carbide, gallium nitride or piezoelectric on insulator in France and Belgium. The remaining 15% will be allocated to R&D, as the manufacturer constantly endeavors to leverage its technological lead to gain market share.
In France, Soitec will expand the capacities of its two existing factories, including the Bernin 3 factory that produces 150 mm piezoelectric wafers on insulator, and build a fourth plant for 150 and 200 mm silicon carbide wafers to be opened in September 2023. As a result of this major investment plan, the company aims to double its sales to US$2.1 billion for the 2025-2026 fiscal year.
The semi-conductor specialist is counting on the new SmartSic silicon carbide substrates to improve energy performances by 10% to 20% relative to current models. These substrates are not only used in the radiofrequency front-end of all smartphones, but also include other possible applications such as electric vehicles, an additional market that allows Soitec to forecast that it will have a 30% share of the global silicon carbide market by 2030.
Soitec could benefit from the new Important Project of Common European Interest (IPCEI) on microelectronics and communication technologies. The plan provides for €21.8 billion for 14 member states, including €8.1 billion in public support. In so far as concerns France, the Ministry of the Economy has earmarked a budget of €7 billion, to be divided between 50 companies (including Soitec) and 70 research institutes and laboratories.