22/06/2023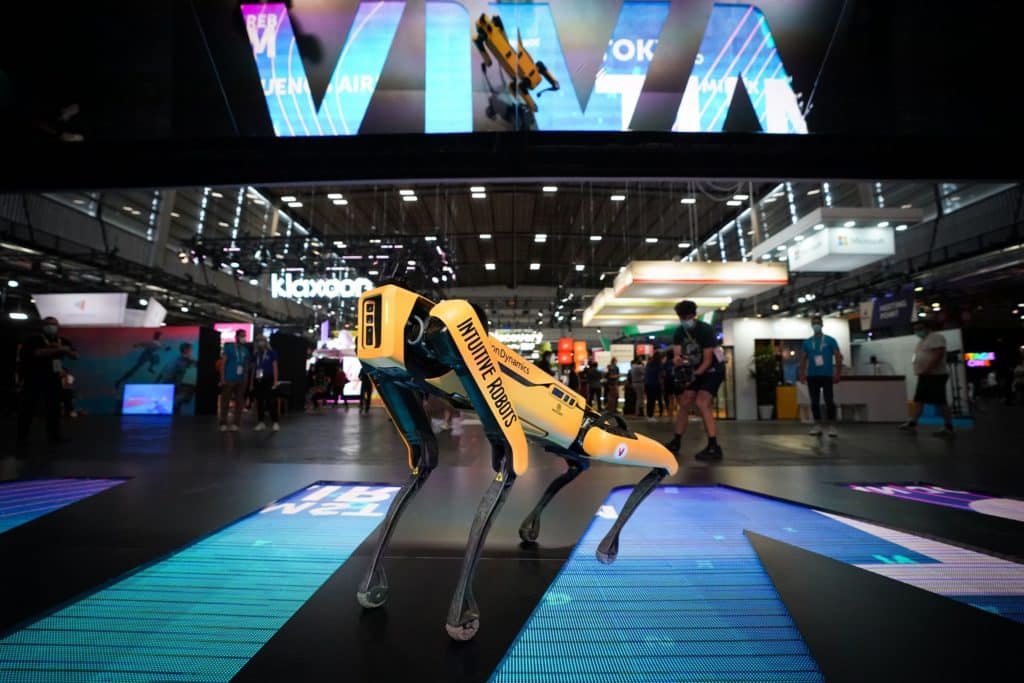 The largest European Tech show was held in Paris from June 14 to 17, 2023, attended by a record 150,000 visitors! French President Emmanuel Macron announced significant investments at the show, specifically the "Tibi 2" plan, €7 billion in private funds to fund deep tech and green tech startups, as well as an €800 million AI plan designed to create French world leaders in artificial intelligence.
AirScooter, an autonomous hybrid-electric mini-helicopter taxi, Naarea with its micro-nuclear power plants installed close to industrial sites, and around a hundred other "smart city" startups have suggested solutions at the Vivatech show designed to speed up cities' ecological transition.
€7 billion for French deep tech and green tech companies
As part of "Tibi 2", savings deposited by French citizens with institutional investors – insurers – will be used to finance late-stage or early-stage startups, prioritizing decarbonization and state-of-the-art technologies. The aim is to enable France to compete with foreign investment funds, and thus ensure that French deep tech companies stand out from the competition.
Over €800 M to create global AI leaders
While deeptech company XXII won the second edition of the Tech Elections in the "Mobility & Smart Cities" category at the Vivatech show for its AI-based video analysis solution designed to improve safety and reduce electricity consumption in towns and cities, France is determined to face up to the shortage of talent and not be left behind by China and the USA.
Emmanuel Macron announced €500 million in order to double the number of AI training programs and to create five to ten AI clusters (or "competitiveness hubs") including two or three global benchmarks, and to attract as much talent for fast-growing deep tech companies such as XXII or Mistral AI, which has just raised €105 million after only being in existence for four weeks.
The French President also promised €250 million for a new exascale supercomputer, capable of carrying out 1 billion billion computations per second, with the aim of strengthening France's sovereign computing capability.
Moreover, a €50 million seed fund for the early-stage financing of startups in generative artificial intelligence will be managed by Bpifrance to propel young French startups to the forefront of the global stage.
Finally, to help with the implementation of AI within La French Fab, the government is putting up €25 million for "AI Booster France 2030", a support program designed to help French SMEs and ETIs integrate AI as quickly as possible, thereby making them more competitive!