09/02/2023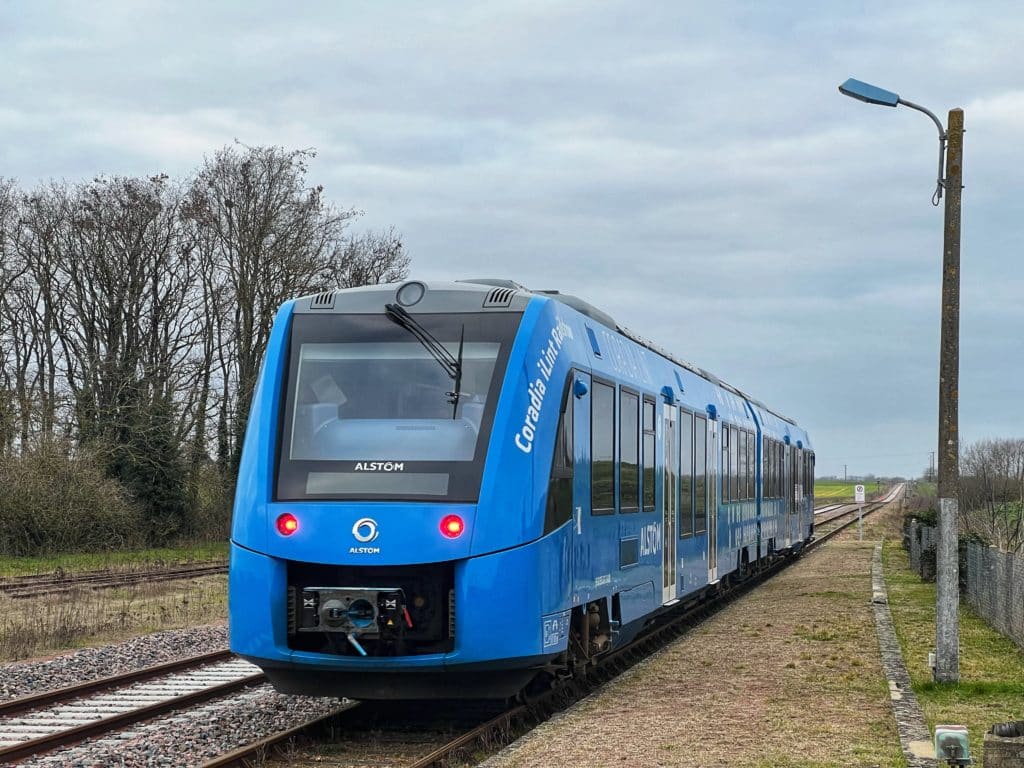 Coradia iLint, Alstom's hydrogen train, made its first journey on the French rail network on February 1, 2023. All eyes are fixed on the first train to run on hydrogen alone. As part of the energy transition program, it could be the key to offering an extensive, decarbonized service for the French countryside.
The French rail sector is the third largest in the world in terms of revenues, and there were still 27,483 km of railways in use in France in 2019, despite many small non- or partially electrified rural lines being abandoned.
The promise of a significant modal shift from road to rail
Introducing hydrogen trains in the French regions is expected, on the one hand, to contribute to ensuring the success of the French objective of doubling the share of rail in total transport in France by 2030, and on the other hand to reducing transport sector greenhouse gas emissions, as hydrogen trains would mean that it would be possible to serve areas that previously were only reachable by road.
Alstom's Coradia iLint, that is light and easy to introduce onto small non- or partially electrified lines, could indeed be the savior of the French rural rail sector. Indeed, the Coradia iLint train, which was circulation tested on the Tours-Loches line, emits no greenhouse gas. Its traction system, being equipped with fuel cells, reduces noise pollution and allows the recovery of the energy used in braking; it also does not need an electrified line to run. The train, which was the star of the Innotrans 2022 show in Berlin, thus managed to travel 1,175 km in Germany without refueling its hydrogen tank. Performance has also not been impaired ─ it achieves a top speed of 140 kph and is just as comfortable as recent Alstom diesel trains (wifi, USB and electric sockets).
Alstom exports its technology!
In 2022, French railway industry manufacturer revenues amounted to €4 billion, 35% of which was achieved via exports. Alstom has not been left behind ─ in the summer of 2022, the Coradia iLint entered commercial service in Germany, on the regional Lower Saxony line. The French group is currently delivering 14 Coradia iLint trains to this region, after which it will fulfill two major orders, the first for 27 trains for the Frankfurt metropolitan region, the second for 6 trains for Italy.
Alstom's hydrogen technology is still awaiting certification and authorization in France before being deployed. The first region that is ready to introduce it to its regional lines (Centre Val de Loire) is planning to deploy it in five years time, i.e. 2028. It could lead the way for the other French regions!