SIEMENS
Digitization
IoT
Large Enterprise
Simulation
Talent
Context
In 1970, Siemens set up a plant in Haguenau that now produces pressure transmitters, flow meters and gas analysers, all previously produced at less competitive plants and gradually concentrated in Haguenau.
Efficiently producing high-variability products, 95% of which are intended for export, requires efficient internal organisation, for which the site has over time become a reference within the Group.
Labelled Project
For years, the Haguenau plant has been optimising its production resources via Lean, and digitalisation is one of the site's major strategic focuses.
In particular, it is working to improve its flexibility and significantly reduce delivery times, while maintaining high quality standards.
This process has entailed the consistent implementation of multiple "Industry 4.0" technologies, in particular the use of data, through the Siemens IoT platform, to carry out predictive maintenance, improve product quality and reduce energy consumption.
This digital strategy carries a strong participatory dimension, and is based on employee involvement.
This project has been labelled in 2019.
Achievements
Extending the Lean approach initiated many years ago, the implementation of a total digital deployment strategy secures the attainment of ambitious operational objectives, capable of guaranteeing the site's future and developing employment.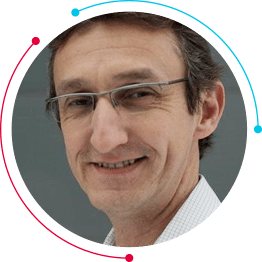 We secure customer satisfaction through the excellence of our work.
IT Director