02/06/2021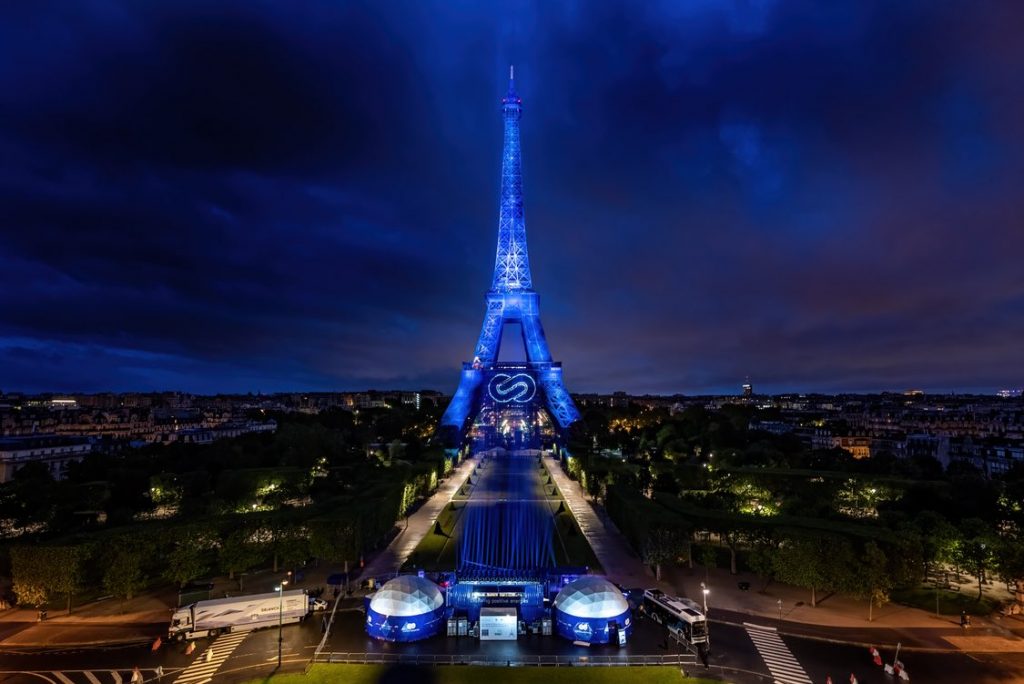 The iconic Paris monument was the protagonist of a symbolic act to represent the technology made possible by hydrogen.
On Tuesday, 25 May 2021, for just over three minutes, 70 of the Eiffel Tower's spotlights were illuminated entirely by an electro-hydrogen group. The GEH2, powered with 110 kW, was developed by the start-up EODev.

The generator is made in France: it is manufactured in Montlhéry (Essonne) in an Eneria factory, a subsidiary of Monnoyeur Group. As proof of its success, EODev raised €20 million in April, managing to win over major groups such as Toyota and Accor.
Hydrogen produced from the Seine at Olympics
"Thanks to a fuel cell powered by hydrogen, which produces all the energy needed without any CO2 or fine particle emissions, odour-free and practically soundlessly, the GEH2 releases only water and heat", describes EODev.

At the 2024 Olympic Games, EODev will take centre stage again: the start-up will produce hydrogen using water from the Seine and the Mediterranean Sea to supply two shuttles set to run in Paris and the port of Marseille.