02/06/2021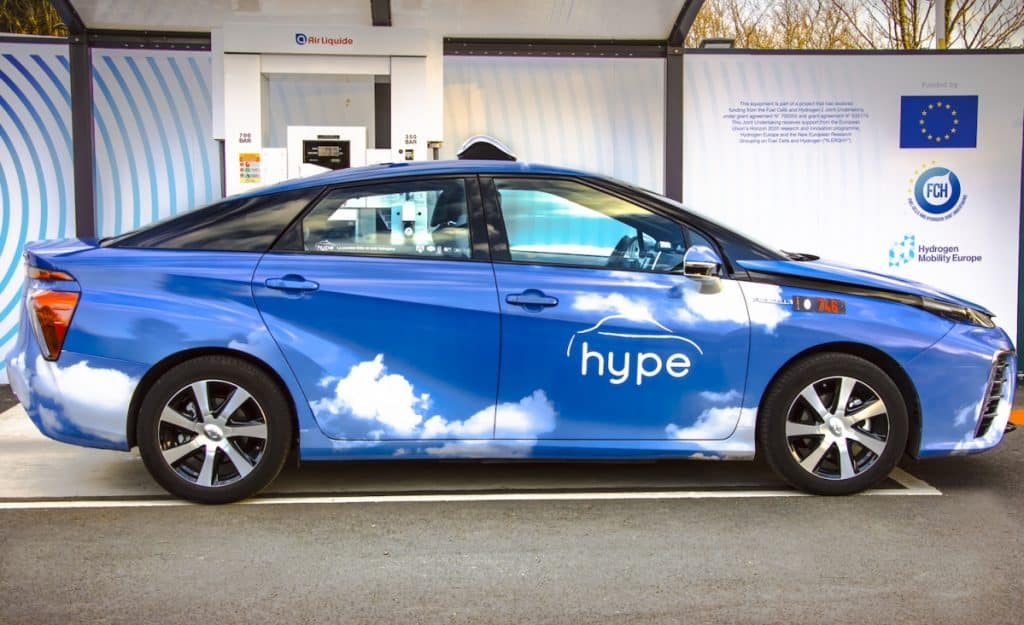 HysetCo, a French H2 ventures raised €80 million to hasten zero-emission shift among Parisian taxis, with a goal of 10,000 taxis running on hydrogen in the next three years.
May 2021. Founded in 2015, this French company, a leader in hydrogen-powered taxi services, boasts such prestigious shareholders as the French oil giant Total, which can lay claim to a 20% stake.
HysetCo has a fleet of approximately 700 vehicles operated in the Île-de-France region, Hype, all of which will be converted to hydrogen by 2024, in a gradual process. One hundred of them are already running on hydrogen energy. The vehicles tank up at hydrogen refuelling stations managed by HysetCo.
That network will soon grow to include those which Total plans to make available to the taxi company. Two Total stations are currently open and two others are under development, for a total of twenty planned by 2024. In addition to Total, HysetCo has such shareholders as STEP (Société du Taxi Électrique Parisien), Air Liquide, Toyota and Kouros.