02/04/2021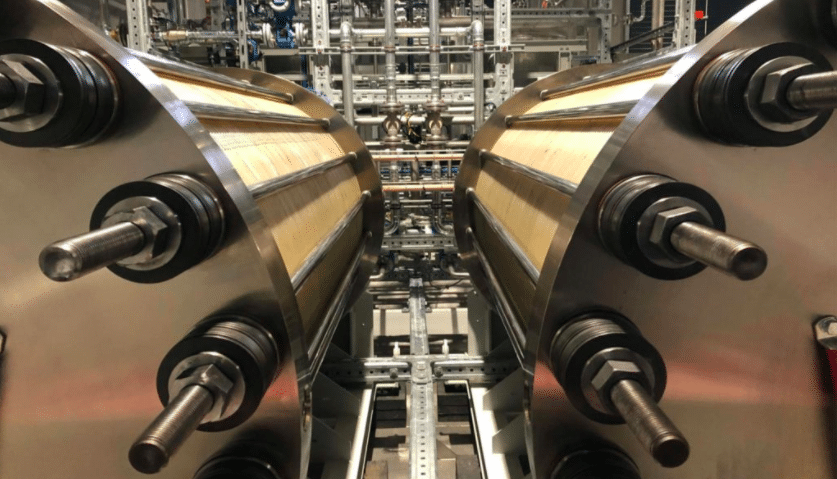 France will invest €7 billion over ten years to be a leader of hydrogen production.
The French strategy for the development of low-carbon hydrogen is clear: enabling the emergence of a French electrolysis industry so that our country can enjoy its own production. To accomplish this, €7 billion will be released over ten years.
"This will take time and be less visible than the first option, which consists of building terminals everywhere with hydrogen that has not been produced in France". But, according to Minister of the Economy, Finance and the Recovery, Bruno Le Maire, it will be "more robust, more sovereign and more economically efficient".
Concretely, the ambition is to build gigafactories so as to install 6.5 gigawatts of decarbonated hydrogen production capacity in France by 2030, outfitted with French electrolysis equipment. In addition to the creation of this electrolyser infrastructure, the national plan provides for the development of heavy-duty hydrogen mobility (trains, heavy goods vehicles, aircraft, etc.) and the creation of specialised campuses to develop training and skills.
Gigafactories at the heart of France's hydrogen strategy
In France, the race for gigafactories dedicated to hydrogen production is underway. In the starting blocks are players such as McPhy, in which EDF is a shareholder, with the intention of establishing a plant on French soil (Belfort has the edge). Along with another French player : H2V Product, with three sites planned : the former steelworks in Gandrange (Moselle) and two others in Dunkirk (Nord) and Le Havre (Seine-Maritime).
On this last project, Air Liquide has taken a 40% stake in H2V Normandy, giving it a Franco-German dimension, in line with the French government's intention to establish its €7 billion hydrogen plan within the context of industrial collaboration in close conjunction with Germany. Air Liquide has, towards this end, chosen Siemens Energy to produce green hydrogen in Port-Jérôme, about 40 kilometres from Le Havre.