05/11/2021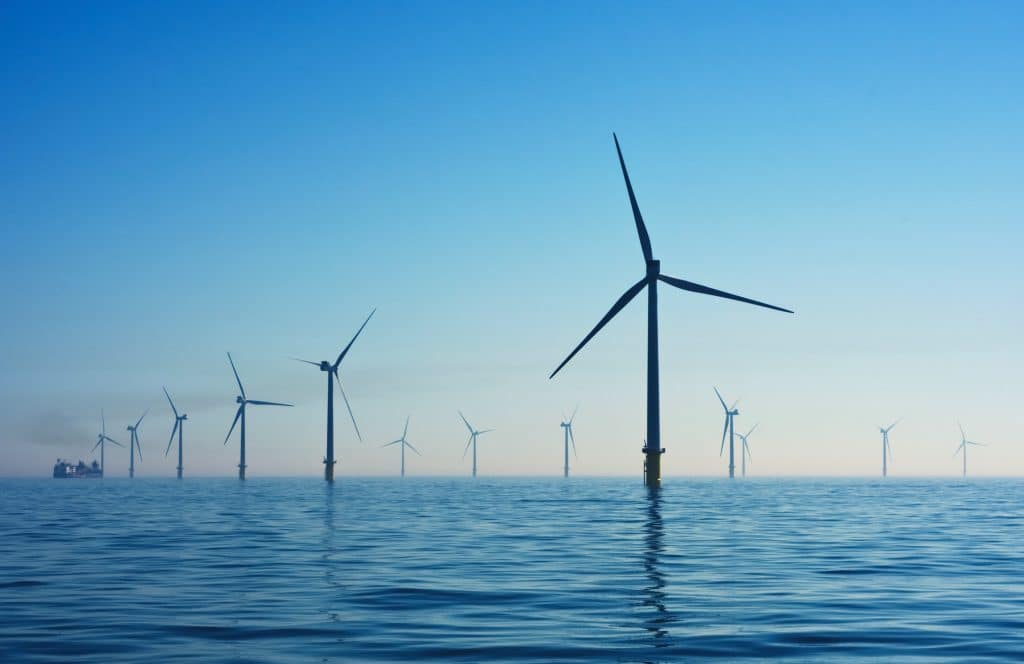 French factories account for one third of European offshore wind power capacity. With its huge coastline, France has a key role to play in this industry.
Several days ago, the people of Rouans, a small town near Nantes, in western France, launched a crowdfunding campaign to raise money for seven wind turbines developed by Valorem, a French company specialized in renewable energies. On November 23-25, Valorem will be attending the annual WindEurope event in Copenhagen, where La French Fab is one of the sponsors. WindEurope advocates for both on- and off-shore wind power.
Even though France is essentially a nuclear and hydraulic power, 8.8% of the electricity consumed there in 2020 was generated by wind power. Nationwide, France currently has 9,000 wind turbines. According to the transmission-system operator RTE, that number should increase to 15,000 or even 20,000 by 2050. In the meantime, seven offshore farms will be going into service between 2022 and 2027.
Boasting one-third of all European offshore wind-turbine production capacity, France's wind-power industry employed 20,200 people in late 2019. Most of them work for either the General Electric nacelle and blade factories in the coastal cities of Saint Nazaire and Cherbourg, or the Siemens Gamesa factory in Le Havre, on the English Channel. In addition, Chantiers de l'Atlantique, also in Saint Nazaire, produces electricity sub-stations, a critical element in offshore wind farms. According to the International Energy Agency, offshore wind power will be the largest source of electricity in Europe by 2050.
Floating wind turbines are a particular promising new technology. The turbines are attached to platforms that are anchored to the seabed by cables. What makes them so appealing is that they can be placed farther out to sea than conventional offshore turbines, so there are fewer inconveniences for inhabitants and fishermen. La French Fab has several cutting-edge companies in that field, like manufacturers Eolink and Ideol. Technip Energies – a French engineering and technology company with global ambitions – has actually just set up a division specializing in floating wind turbines.
The French government is providing support for this trend. The authorities have approved the construction of two 250-megawatt floating wind farms in the Mediterranean Sea. Between them, the farms will supply electricity to almost 3 million people. Cost remains an object however. For the moment, energy from floating wind turbines still comes with a higher price tag than other renewable energies. But as the technology scales, the price should drop to the level of offshore wind power within ten years.
As the country with the second largest EEZ in the world, just behind the United States, France has a key role to play in the field of marine energy. It can count on La French Fab's expertise. The winds are favorable!