06/04/2021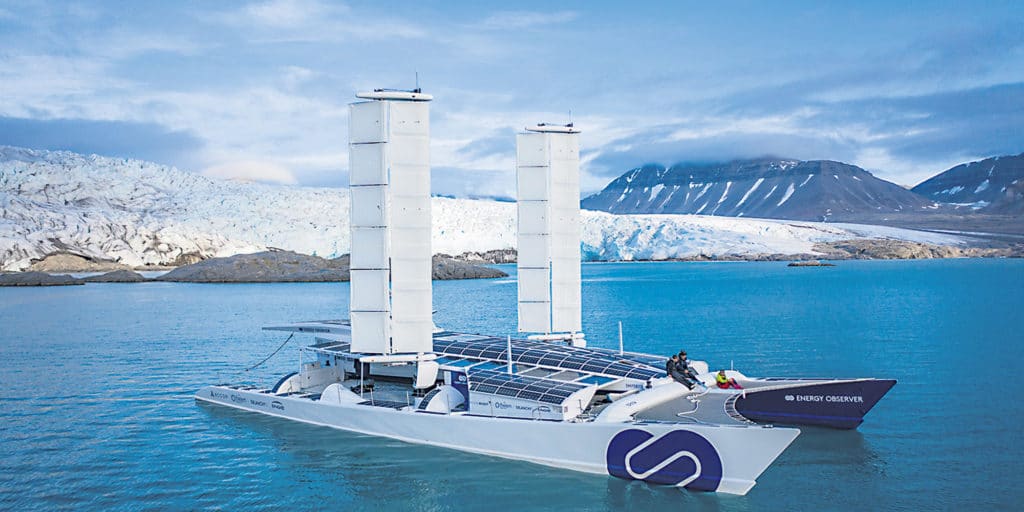 Carbon-free industry is the greatest challenge of our time. La French Fab invests massively in solar, wind and innovative renewable technologies.
Like 60 other countries, France has pledged to neutralize its net carbon emissions by 2050, a goal that is consistent with the Paris international agreement on climate change ( whose aim is to limit global warming to 2°C by 2100). More than any other industry, the energy sector is under scrutiny. It is urged to develop renewable technologies, storage and energy efficiency services. The good news is that green technologies are becoming competitive. The cost of photovoltaic solar energy has been divided by ten in a decade, while wind energy is half as expensive as eight years ago.
La French Fab is a serious contender in the current battle. It boasts international champions (like energy major Total, low-carbon specialist Engie or electricity giant EDF), a huge array of SMEs and startups, such as Saft, DualSun and Voltalia, as well as top-notch research centers. One of them, the French Alternative Energies and Atomic Energy Commission (CEA), was recently named the most innovative public research organization in Europe by Thomson-Reuters.
Paving the way for a cleaner world, France takes 94% of its electricity from low-carbon sources: mainly nuclear and hydro power. It is also the third most attractive market for renewable energies, according to the latest EY report on the issue. The government's energy program aims to boost wind farm capacities to 4.7GW and to increase fivefold photovoltaic capacities to reach 35.6 gigawatts (GW) by 2028. Innovative companies all across the "hexagon" are developing disruptive solutions like tidal turbines or floating solar systems.