03/09/2021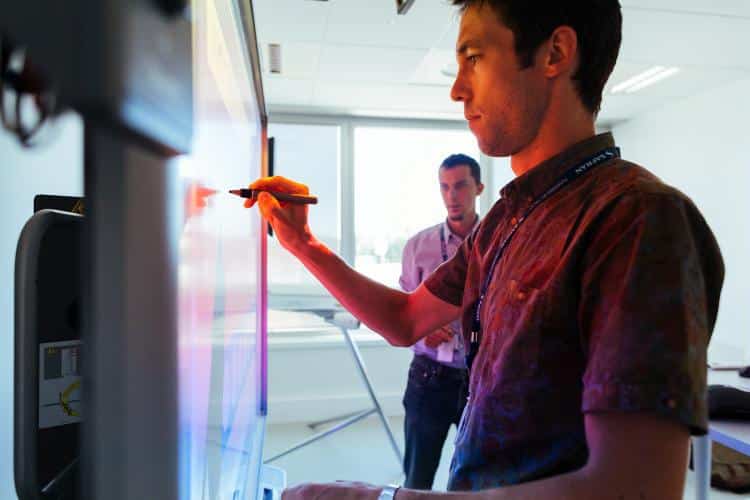 France is doing what it takes to build the highest-performing industries of the future. In a first high-power initiative, the National Industry Council has launched a Strategic Sector Committee devoted to finding industry's solutions of the future. This initiative comprises some 32,000 firms established in France, accounting for 500,000 employees and €36 billion in added value. It includes large corporations like Schneider Electric, Dassault Systèmes and Fives, as well as a tight-knit network of small- and medium-sized companies.
Those smaller companies receive a 20% subsidy if they decide to modernize their production facilities. Altogether, those projects account for €2.7 billion in investments. A one-stop service for them completed France's stimulus package. First opened in November 2020, with a budget of €280 million, the service met with such overwhelming success that it was reopened in May 2021 with an extra €175 million.
Among other hard-hitting initiatives, France Industrie has launched the tech factory club, to introduce the founders of 18 startups – including McPhy and Carbiolice for green tech, Exotrail, for space tech, and Anamnese, for med-tech – to 26 major industrial corporations, such as Airbus, Saint-Gobain, Siemens and Orano. The goal is to identify industrial issues that the startups could provide solutions to. In addition, BPIfrance has launched Tech in Fab, a platform that connects startups and small- and medium-sized companies.
There have already been some impressive achievements coming from this determination to build industry 4.0. Naval Group, for example, has produced its first propeller via additive manufacturing, specifically by layering aluminum-bronze wire. The achievement is ground-breaking, due to the size of this ship's propeller (2.5 meters – over 8 feet – in diameter). Lacroix Electronics, which designs and manufactures electronic assemblies and sub-assemblies, has invested €25 million in building its 4.0 smart factory, Symbiose, which benefits from the new possibilities offered by 5G, among other advances.
France has also provided a springboard for major international corporations, like Procter & Gamble. Invited by Emmanuel Macron to the Choose France summit in Versailles, Loïc Tassel, President Europe for the American consumer-goods giant, announced a €40-million investment in their factory in Amiens for the brands Ariel, Dash and Lenor. "In just 5 years, that brings our investments in that factory to a total of €300 million, not counting an additional budget for extending digitalization of the production process," he specified. France is now one of the countries that the corporation has identified as key to accelerating its economic growth strategy.
France has taken a major strategic shift and aims to shape the future of industry.