04/02/2022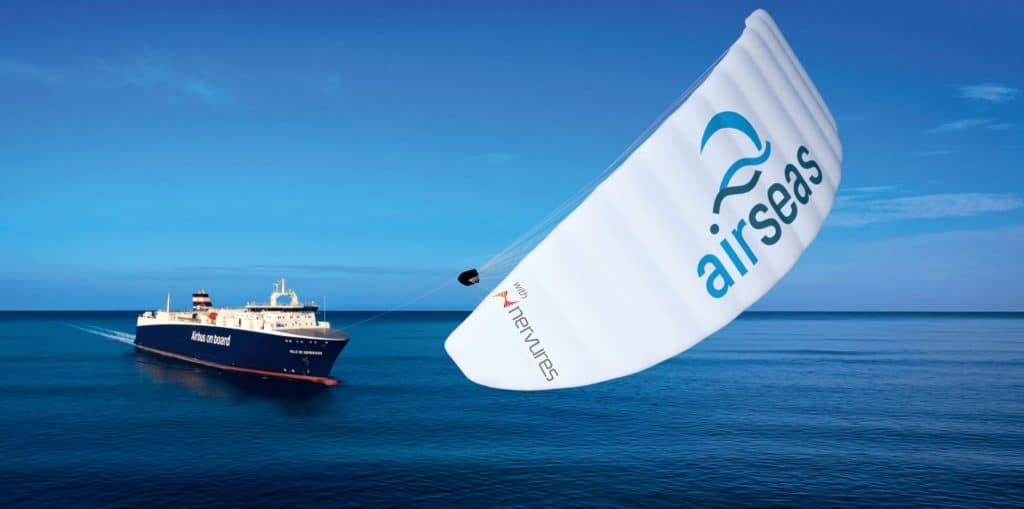 In the past few months, some intriguing cargo ships have been crisscrossing the Atlantic between Saint-Nazaire in France and Mobile in Alabama (USA). The ships are transporting Airbus parts. They are fitted with giant kite sails to help speed them on their way. Invented in Nantes, the Airseas technology delivers up to 40% fuel savings and reduces the carrier's carbon emissions by 20%. The firm that has developed this disruptive technology plans to produce it at industrial scale from 2023. It has already taken an order for 50 Seawings from K Line, a leading Japanese shipper.
France presided over the adoption of the Paris Agreement in 2015 and has committed to achieve carbon neutrality by 2050. The government has instructed French industry to cut its greenhouse gas emissions by 33% by 2030, and by 80% by 2050. This will require massive investments. In addition to the €100 billion recovery plan launched in 2020, President Emmanuel Macron unveiled the "France 2030" plan in October. It will be funded of €30 billion. Over 40% of total will be dedicated to decarbonizing the economy.
La French Fab will have to show a great deal of ingenuity to meet the zero-carbon challenge. Fortunately, talent is plentiful in the country that produced the likes of Louis Lumière, Gustave Eiffel, and Louis Blériot. Hydrogen, for example, is a promising option. Emmanuel Macron reckons that France "can be a leader in green hydrogen by 2030". By then, France will build two electrolyzer gigafactories. Nantes-based firm Lhyfe, Europe's biggest green hydrogen producer, has secured a contract with German rail operator Deutsche Bahn to build an electrolyzer at Tübingen to supply hydrogen trains – as well as a contract to decarbonize Denmark's chemicals industry.
Home to Airbus and Safran, France can also rely on the expertise of its aero industry. In Toulouse, a thriving ecosystem of startups is working on the aircraft of tomorrow. Ascendance Flight Technologies is building a futuristic aircraft with propellers, which takes off vertically and is powered by a hybrid propulsion system. A heat engine supplies a set of batteries, which drive several propellers. The firm's engineers are optimizing the aerodynamic performance of the aircraft, which emits 80% less CO2 than a helicopter. Aura Aero, another next-generation aircraft manufacturer, plans to build a 19-seat electric aircraft by 2027, with a range of 400 kilometers.
While the transport sector is the most telling example, many other industries are engaged in decarbonization efforts – such as chemicals, cement, metallurgy and agri-food. Process greening will not be enough to achieve carbon zero, so La French Fab is moving into carbon capture. Manufacturing firm Air Liquide, energy companies TotalEnergies and Esso (ExxonMobil group), and chemical multinationals Borealis and Yara have entered into an agreement to capture three million tons of CO2 by 2030 in the Normandy industrial basin. They will store it in saltwater tables beneath the North Sea.
La French Fab is exploring all solutions to build a sustainable future.