01/06/2022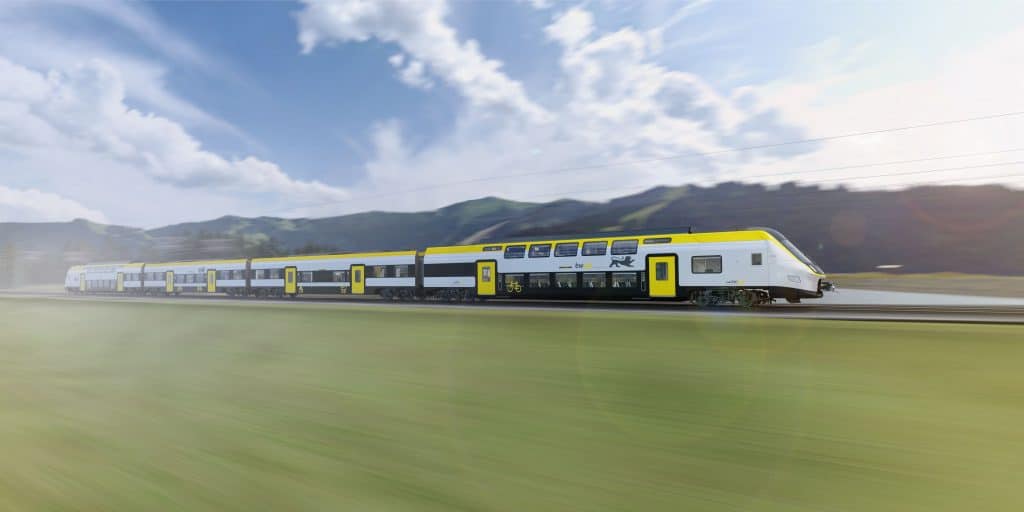 With the United States and Australia in April, and Germany and Israel in May, French rail giant Alstom is signing one landmark contract after another. The world's number two rail operator has a backlog of orders worth an unprecedented €81 billion and has claimed the stop spot in the global tram and light rail market, supplying 60 cities across 20 countries.
French-built trams for Israel
Under the new, €858 million contract with the city of Tel Aviv in Israel, the French firm will be designing and building trams, running tests and overseeing track electrification and signaling works. Alstom will also be in charge of maintaining the new Green Line in Tel Aviv's light rail network for the next 30 years. The 39 km of track and 62 stations will connect the city from north to south and will support 76 million single journeys in 2030.
In terms of construction, the trams in Israel will be French built. Four state-of-the-art Alstom plants in France will be making the various parts of the 98 fully low-floor trams. The bogies will be made in Alstom's workshops in Le Creusot, the cars for the Citadis X05 in La Rochelle, the engines in Ornans, and the passenger information systems in Villeurbanne. Alstom's plants in Morocco and Belgium will also be involved (cabling and Hesop energy saving system).
In April, Alstom entered into equivalent contracts with the city of Melbourne in Australia and with Dallas airport in the United States. In 2022, one out of every four low-floor trams in operation worldwide are manufactured by Alstom.
Alstom is hunting on Siemens territory
At the start of May, the French firm landed a €2.5 billion contract with the state of Baden-Wurtemberg in southwest Germany. It is the biggest order that Germany has placed with Alstom to date. The contract provides for the delivery of 130 Coradia Stream trains in 2025 and includes a 30-year maintenance deal. An option was also signed for 100 additional trains.
These next-generation, electric traction trains will provide regional transport services in and around Stuttgart and will offer an unprecedented level of comfort (free WiFi, air conditioning, power outlets, luggage and bicycle storage areas, and family compartments). On non-electrified lines, the trains will run on batteries or hydrogen.
Alstom has already sold 730 Coradia Stream trains in six different countries, and in 2021-2022, posted revenues of €15.5 billion, up 11% compared with the pro forma figure for 2020-2021.