06/12/2021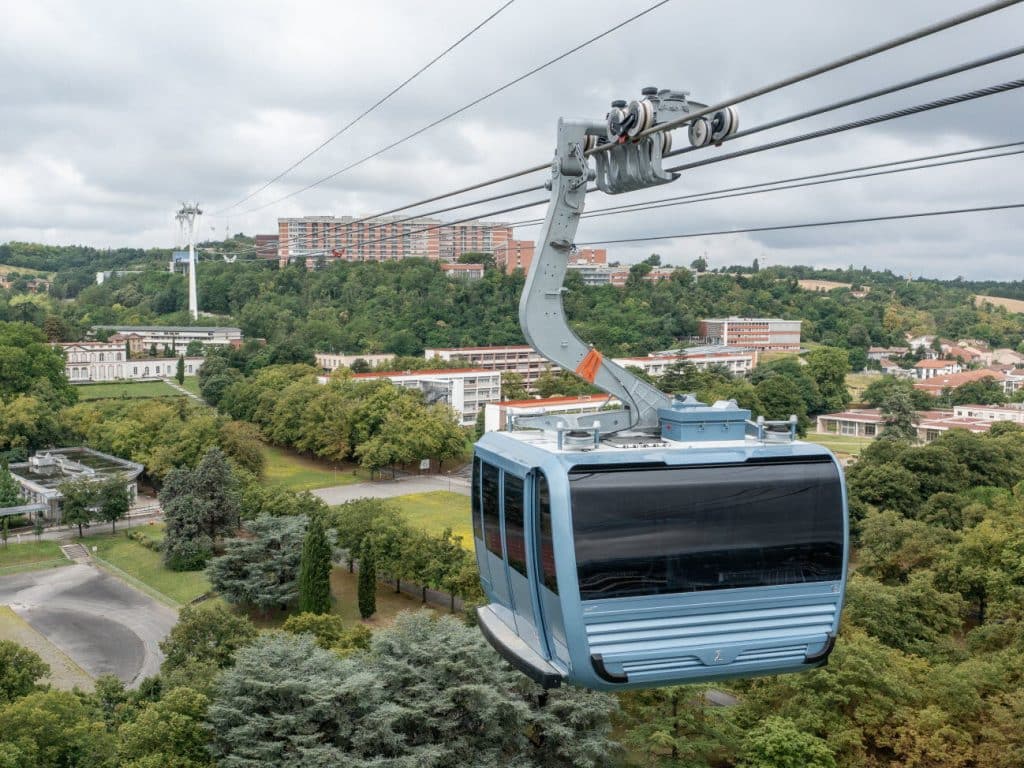 Amid rising demographic pressure, French manufacturers are coming up with concrete solutions to improve urban living and make cities sustainable.
By 2030, 60% of the world's population will live in cities. Due to rural exodus and global population growth, two billion more people will live in cities by 2050. This will bring huge environmental, economic, social, and cultural challenges. Above all, cities are going to play a key role in the environmental transition. Housing and transport will have to change substantially to reduce their carbon footprint.
At the World Expo in Dubai in October, the French Pavilion showcased France's vision of the sustainable city, putting the emphasis on connectivity, inclusiveness, and environmental impact. La French Fab supports cities across the globe on their journey toward sustainability. In Bordeaux for example, construction firm Eiffage this year delivered a 17-story wood and concrete tower which will generate 1,400 tons less CO2 than a conventional building.
French industry is built upon established engineering and data expertise. In November 2021, Parisian startup Vianova raised 3 million euros from investment funds to strengthen its position in the United States. There, the young firm focuses primarily on "curbside management", which is attracting growing interest among policymakers and urban planners. While new forms of mobility – such as electric scooters, kick scooters and shared bikes – are creating chaos in cities, Vianova has developed a traffic analysis tool that enables city authorities to identify needs in terms of parking spaces, extra traffic lanes or warehouses. The startup handles over five million journeys per month in around forty major cities including Helsinki, Milan, Stockholm, Amsterdam, Istanbul and Cologne. It works with car manufacturer Renault and sells its white-label solution to micromobility specialists such as Bolt and Dott, which receive alerts in the event of customer misconduct (for example, vehicle misuse).
Like Vianova, la French Fab offers practical solutions to city-dwellers' problems. Two examples. The firm Poma builds gondola lifts to open up neighborhoods that are poorly served by public transit. Based in the French Alps, the SME operates ropeways all over the world – from Rio in Brazil to Ulan-Bator in Mongolia, Toulouse, and Saint-Denis de La Réunion. To tackle the pollution problem, the startup Envea has developed an air quality monitoring system that it exports as far afield as China.
The 2024 Olympic Games will be held in Paris. They will be a unique opportunity for French industry to demonstrate its expertise in sustainability and inclusiveness – and to further accelerate the conversion of cities to La French Fab's vision!