06/02/2023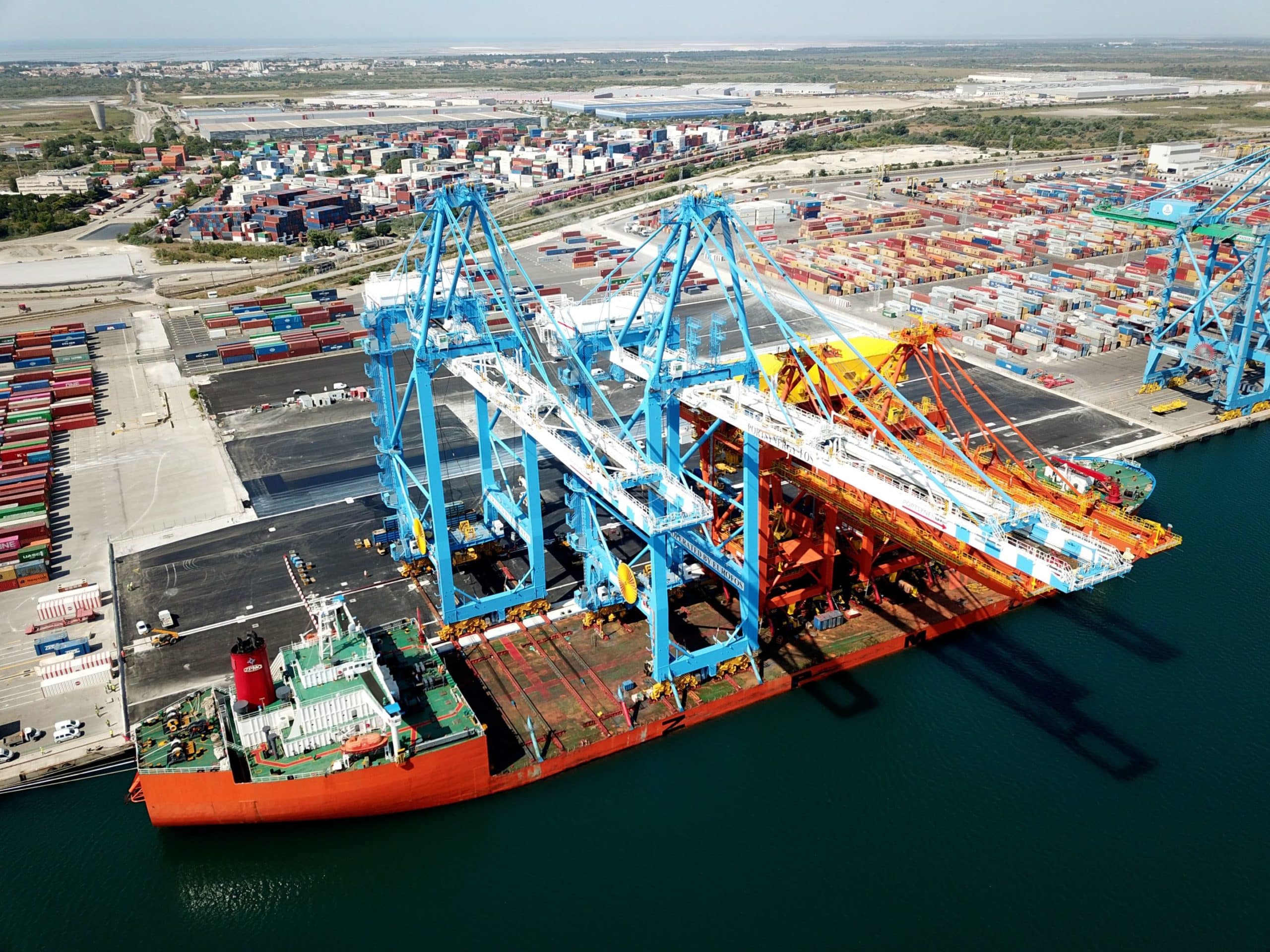 The industrial port zones of Dunkirk (northern France) and Marseille Fos (southern France) accounted for 46% of French industrial greenhouse gas emissions in 2019. French President Emmanuel Macron has committed to halving these emissions by 2030, making decarbonization of these two ports a national priority.
As part of the France 2030 investment plan, €17 million will be allocated by the State to help these two French ports speed up their green transition, by creating the first two low carbon industrial zones in France, in Dunkirk and Fos-sur-mer.
The Fos zone, which each year emits over 18 million tons CO2 equivalent, i.e. 25% of French industrial emissions, has moved up a gear in terms of decarbonization.
The record year of 2022, marked by revenues of €190 million (+16%) for 77 million tons of goods (+3%), enabled the major maritime port of Marseille Fos (GPMM) to plan €80 million in investments dedicated to its change to new energies for 2023 (compared with €60 million in 2022).
Connecting the port to several offshore wind projects, accelerating the modal shift from road to rail – already 230,000 containers transported by train in 2022 – by the creation of a rail hub between two container terminals, electrification of the quays and ships at berth, recycling of rainwater, equipping the warehouse roofs with photovoltaic panels – a large number of projects are under way and are designed to be put into service between 2023 and 2025.
French state aid (€4 million) will serve to finance feasibility studies for new innovative projects such as the creation of a heat highway or the production of low carbon hydrogen. Over the next 20 years, the port of Marseille Fos could thus become the leading European hub in terms of green hydrogen.
The port of Dunkirk, which is the third largest French port, but the first for mineral and coal imports, emitted 13.8 million tons CO2 equivalent in 2019, i.e. 21% of French industrial emissions. It will benefit from €13.6 million, dedicated to the funding of feasibility studies into decarbonization projects. At the end of 2022 ArcelorMittal had already announced the installation of electric furnaces on this site, and the capture of 4,400 tons of CO2 per annum.
The French government has already announced a new call for projects in order to select a dozen additional industrial zones eligible for decarbonization aid.
The green transition of industrial harbor basins is picking up pace to turn France into an attractive country, with the infrastructures indispensable for a decarbonized industry, such as green electricity, low carbon hydrogen or CO2 capture.
The aim is for net zero carbon by 2050!