24/03/2022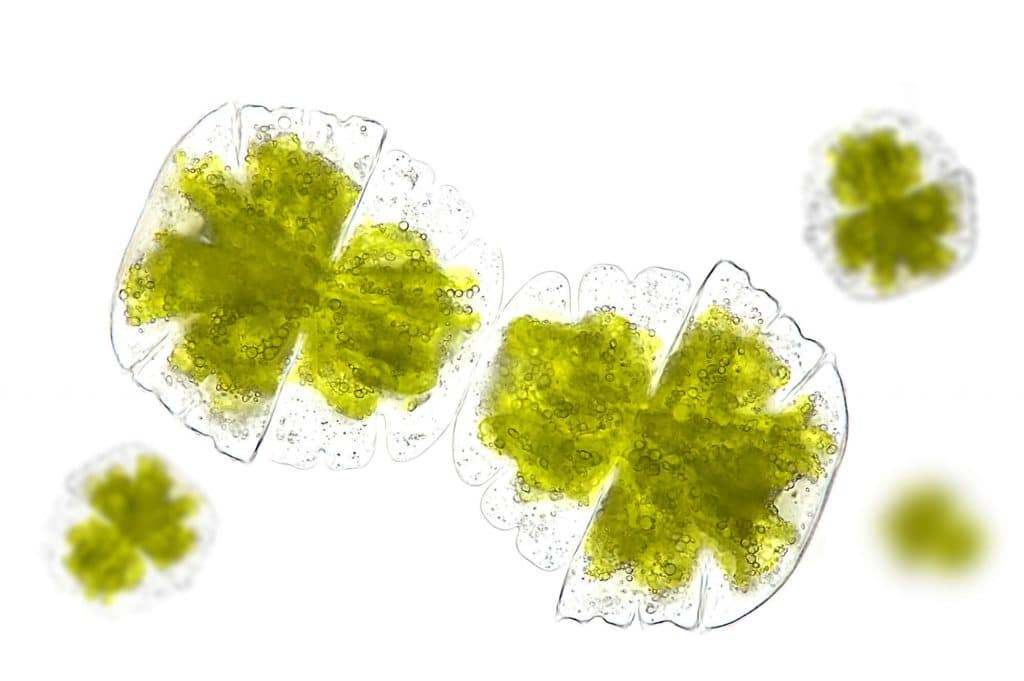 The new joint venture between Fermentalg and the Suez group just raised €11 million to produce its original, photosynthetic microalgae-based CO2 recycling solution on an industrial scale. By 2023, CarbonWorks will have a semi-industrial photobioreactor for capturing, storing, and upgrading industrial CO2 into microalgal biomass and bioproducts for industrial use. This is a major step forward in the development of the industrial CO2 circular economy.
How does it work? After five years of joint research by Fermentalg and Suez, CarbonWorks developed its first demonstration photobioreactor, which it installed in a plant in south-western France. It is a large, water-filled container into which a microalgal strain is introduced. The container provides optimal conditions for its cultivation: light, industrial CO2, and nutrients.
The photosynthesis process is reproduced at accelerated speed, which optimizes the growth and productivity of the photosynthetic microalgae.
The French Fab startup is taking on the huge challenge of decarbonizing industry
This cutting-edge solution enables the capture and storage of industrial CO2, thus reducing its release into the air. Better still, it converts it into an industrial raw material to suit the customer's needs. In fact, microalgae have learned to develop biocomponents (limestone, silica, proteins, lipids, etc.) to adapt to their environment. By selecting the right variety(ies) of microalgae, manufacturers will be able to obtain some of their biocomponents from their CO2 emissions.As a result, customers will be able to cut their consumption of fossil-based bioproducts and therefore their production costs, thanks to the CO2 circular economy.
To support its development, CarbonWorks is relying on the expertise of Fermentalg and on 37 patents filed in France and extended internationally. The startup promises high productivity, 24/7 production, and small floor space and water requirements, with culture tanks adapted to the size of the plant.
This is the first CO2 recycling solution that can be upscaled to industrial scale. CarbonWorks plans to develop several photobioreactors by 2024, which will act as veritable carbon capture plants with a capacity of several hundred (and then several thousand) cubic meters. They will be closely adaptable to manufacturers' needs.