23/02/2022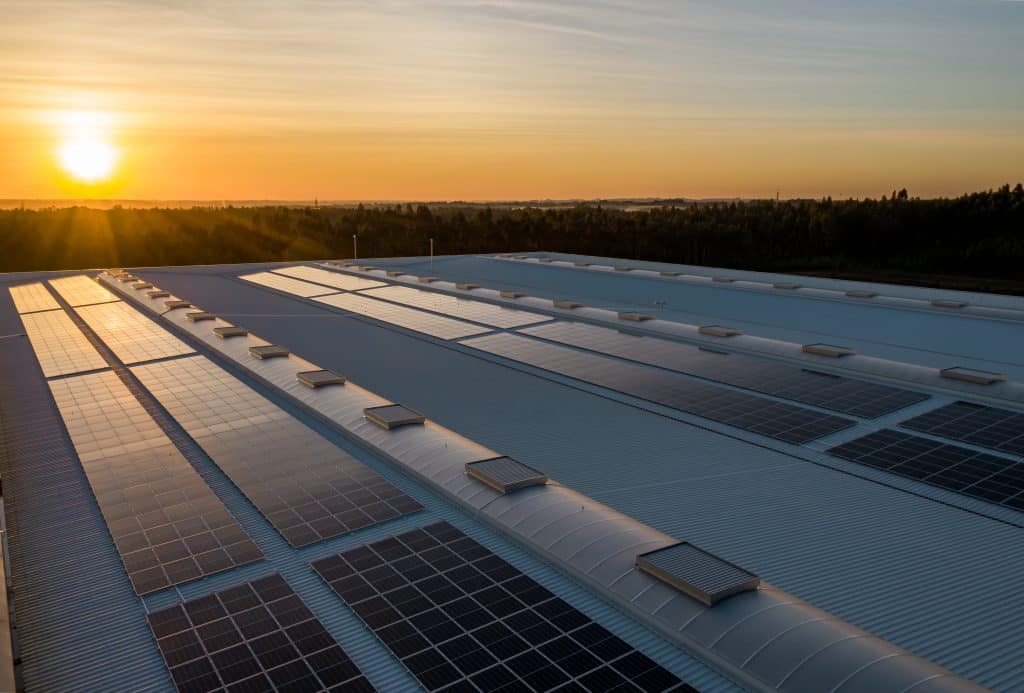 The French recycling industry has turned its attention to solar panels and polyethylene plastic film, two examples of products that are rarely or only partially recovered. Thanks to two French startups, these products are finally going to be recovered, often through a circular economy or upcycling approach.
Rosi Solar, the startup that's going to recycle solar panels
Solar panels have a 30-year lifespan, and only the glass and aluminum parts are recycled at present.
Established in 2017, the startup Rosi Solar has developed a method for recovering three high-value metals from solar panels, which are notoriously difficult to extract: copper, silver, and silicon.
Thanks to a fundraising round, Rosi Solar is going to be able to put its recycling solution into production, with the first plant scheduled to open in south-east France in 2023.
To be more specific, Rosi Solar has established two partnerships: Soren, a producer responsibility organization, will collect used solar panels across France. In 2020, it collected 5,000 tons, which will rise to 40,000 tons per year by 2030. Envie 2E Aquitaine will then remove the aluminum frame and the glass sheet.
In the first year, Rosi Solar plans to recycle 100,000 solar panels, i.e., 3,000 tons of material, and to recover 2 tons of silver, 20 tons of copper and 60 tons of pure silicon from them. Silicon is a rare commodity, and recycling it in France should safeguard the photovoltaic, battery and semiconductor industries, which use a lot of silicon.
According to its founders, this "world-first" technology has already piqued the interest of Germany, where a recycling plant is planning to adopt Rosi Solar's solution. By 2050, ten million tons of solar panels will be nearing the end of their lifespan in Europe, and La French Fab is waiting in the starting blocks!
A pioneer of upcycling, XL Recycling (the Reborn group) raises €16 million
Polyethylene plastic film makes up 30% of Europe's plastics market. More than 1,000 kilotons could be collected and recycled every year but end up being buried instead. This is not only a matter of urgency for the environment but for the economy too, since the price of virgin polyethylene jumped 185% in 2021.
French company Reborn, the European market leader for flexible plastic packaging recycled in the circular economy, has opened its first plastic film de-inking line, an unprecedented innovation in Europe, which enables the production of transparent pellets worth three times more than the dark pellets generally recycled into garbage bags.
The startup XL Recycling, a subsidiary of Reborn, is going to set up five new recycling lines for low-density polyethylene (LDPE) film. The plastic film will be made into transparent pellets with properties almost identical to those of oil-based virgin plastics and will be used to produce transparent plastic film of equivalent quality.
A pioneer of upcycling, Reborn is the perfect example of a circular economy. The plastic film waste collected in its customers' plants (Bonduelle, Coca-Cola, Unilever, etc.) is recycled and resold to the same plants in the form of brand-new plastic film.
By 2025, Reborn aims to collect and recycle 40,000 tons of polyethylene film per year and expects that 80% of its products will derive from recycled materials.

Thanks to these innovations, La French Fab will enable the recycling industry to reduce its carbon footprint while limiting the impact on its products of increasing raw materials prices