08/06/2022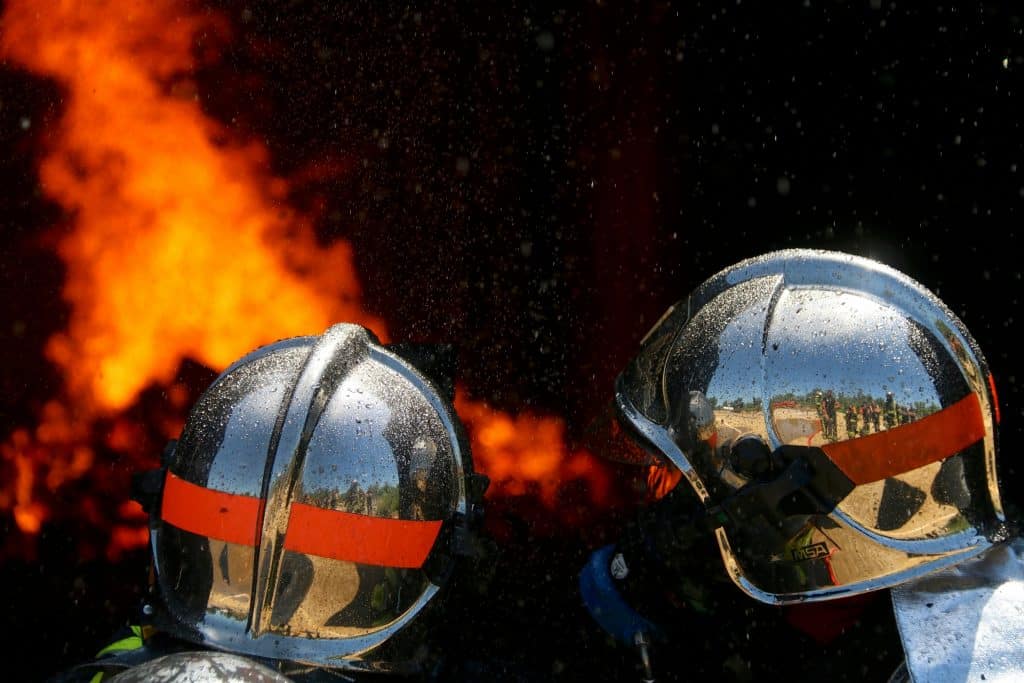 French manufacturers are pulling out all the stops when it comes to innovating in a sector that they dominate in Europe: fire prevention and safety and rescue services.
La French Fab community includes several global leaders in wildfire prevention, natural disaster rescue, the development of innovative fire detection and extinction technologies, and protective equipment, all of which will be attending the Interschutz trade fair in Hanover, Germany, from June 20 to 25, 2022.
Interschutz is the leading international trade fair for fire and rescue services, humanitarian aid, and safety and security. This year, there will be more than 1,300 exhibitors from 51 countries. Interschutz is putting France front of stage, with 135 exhibitors and four French pavilions.
Fire detection and monitoring
With global temperatures rising, the whole of France is at risk of wildfires during the summer months. Adelie – Paratronic is developing a video monitoring system capable of spotting the outbreak of a wildfire within a 20-km radius. The algorithm locates the smoke on a digital map, and then alerts the emergency services if a fire is suspected. Working in partnership with leading drone manufacturer Parrot, the Corsica-based startup Midgard has developed a drone image analysis app that locates hot spots for the fire and rescue services so that they can better target their search efforts or pinpoint fires.
Firefighters the world over wear turnout gear made in France!
Alpex and Procovès develop innovative clothing made of Nomex® Nano Flex, a material that protects firefighters' skin from burns. Many American and European fire services have already opted for NNF LAM. Europrotect has invented smart thermal clothing, and market leader Otego operates in 110 countries across five continents. Gloves and footwear are also in good supply, thanks to Rostaing and Boche, the leading French manufacturer of fire boots, which are worn by 228,000 firefighters every day!
La French Fab is supporting the French rescue services
French Fab startups are developing fire-fighting robots. The most compact are produced by Angatec, while European leader Shark Robotics makes all-purpose robots for hostile environments, such as nuclear power plants.
French expertise will also be in the spotlight at Interschutz thanks to BEHM and its high-tech vehicles designed specifically for firefighting and civil protection services, while La French Fab will demonstrate its commitment to the ecological transition through BioEx and Eurofeu, which make environment-friendly, fluorine-free extinguishers and foam. Eurofeu has launched a new range of extinguishers containing a natural agent to put out battery fires.
La French Fab is forging ahead!