30/03/2021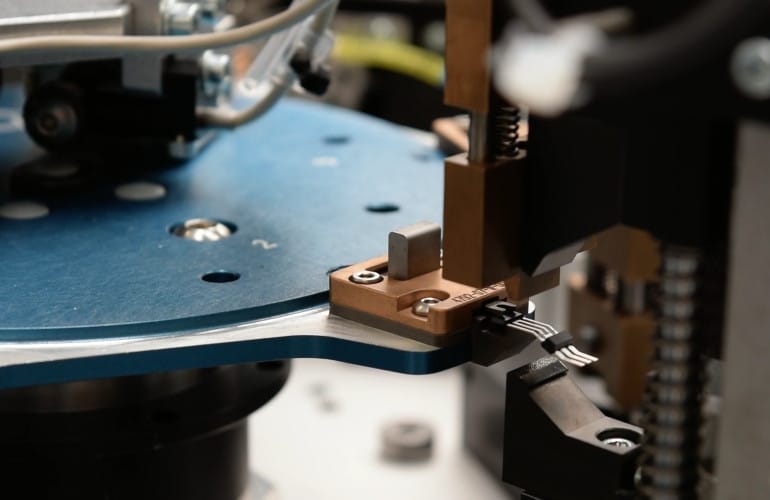 Innovative robotics serving people – not the other way around. So reads the motto of MGA Technologies and its Chairman, Hervé de Maillard.
This Lyon-based SME designs and builds custom-made machines and turnkey equipment for the industry of the future, delivered on all five continents to the pharmaceutical, biotech, medical, mechanical and electronic industries.
MGA Technologies, located in Civrieux-d'Azergues in the Rhône region, generates two-thirds of its €15 million in turnover from exports. The machines designed by MGA Technologies are used in packaging, control and conformity, assembly and transfer activities as in sterile processes. To execute them, the company's technicians call upon virtual reality to work on digital mock-ups, and thus better design the ergonomics of each of the manufacturing stations.
The high value-added products manufactured by the company include an allantoic liquid harvester that cuts the shells of 33,000 eggs per hour to recover this precious primary liquid, or a dilution machine that shakes a solvent blend by ultrasound before transferring it into small bottles. It is on the industrial vaccine production value chain that MGA Technologies illustrates its know-how most brilliantly. From vial laser marking to the dosage of the sterile liquid solution for pouring, its sophisticated and ultra-precise machines are essential in the production plants of pharmaceutical laboratories.
This French industry enjoys a dynamic ecosystem and networked operations. Between Lyon, Grenoble and Saint-Étienne, all the basic building blocks of the industry of the future in mechanics, electronics, plastronics and data are thus available and easily mobilised.