03/03/2022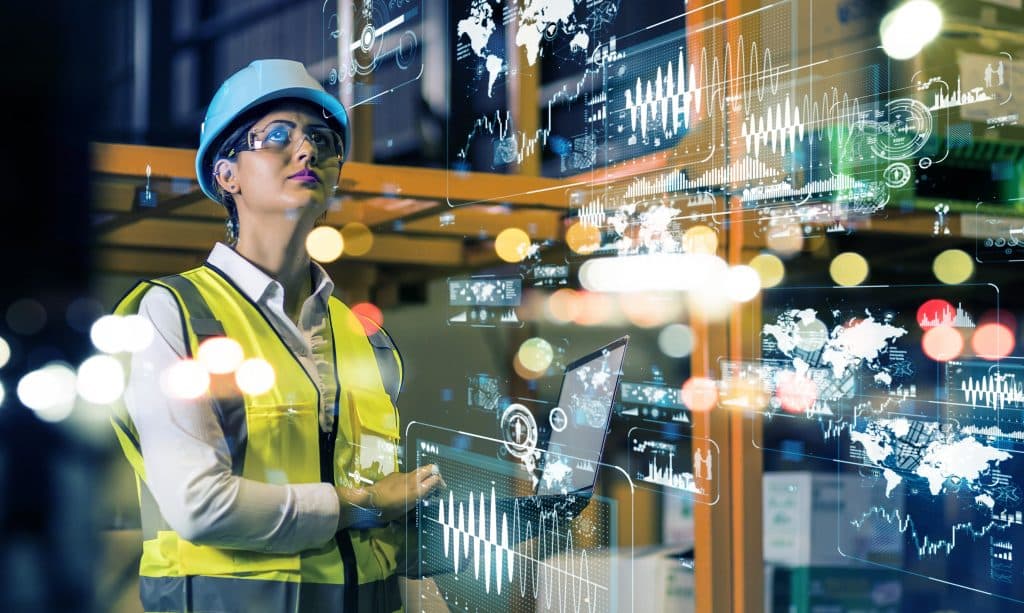 The digitalization of industry is smoothing the way for its feminization. So much the better because diversity enhances corporate performance.
Composite biodomes that are easily transportable thanks to their inflatable membrane: Interstellar Lab's BioPods can be used to ecologically grow fruits and vegetables in any climate. Agricultural, cosmetics, and pharmaceutical firms are putting in their orders for Barbara Belvisi's innovative product. In a few years, the CEO aims to equip the future lunar base with her BioPods. Her plan could inspire a whole generation of young women passionate about space exploration!
Industry on the whole has every interest in increasing the number of women in its workforce, as several studies have shown that diversity enhances corporate performance. La French Fab still has some way to go. Women make up approximately 30% of industrial employees in France, and just 15% of executive committee members. In addition, they are over-represented in support functions, but under-represented in R&D and production.
Fortunately, there are more and more encouraging examples. Multinational energy firm Engie and telecoms giant Orange are run by women; Élisabeth Delval is head of car manufacturer Renault's Zoe electric vehicle program; Ghislaine Doukhan is head of analytics at aviation group Safran, etc. And let's not forget the female entrepreneurs who are disrupting industry, like the above-mentioned Barbara Belvisi, or 34-year-old Sophie Cahen who founded Ganymed Robotics , a ground-breaking firm that develops robotic solutions for orthopedic surgeons.
The good news is that women's perceptions of entrepreneurship and industry are evolving in the right direction. According to a survey of 5,066 people by the French Institute of Public Opinion (IFOP), conducted last year on behalf of bpifrance, just as many women as men want to start their own business in the future. Moreover, the idea that industry is an area for men is losing traction, thanks primarily to the digitalization of plants. A survey conducted by the CSA for the Elles Bougent association shows that, in 2013, 38% of women feared being subjected to sexism and male chauvinism when working in industry; this figure fell to 13% in 2016. At present, women tend to favor three sectors: textiles and clothing, where they occupy 61% of jobs, pharmaceuticals (54%) and agri-food (43%).
The government wants to accelerate the feminization of industry as a whole. It has set up an action plan focused on the education and vocational guidance of young girls, as well as career management for women. Minister Delegate for Industry Agnès Pannier-Runacher, who herself used to work for automotive supplier Faurecia, believes in the inspirational power of role models. She initiated the creation of IndustriElles to shine a light on women and men in industry who get involved in the feminization of their sector. This should help talented women to break through the glass ceiling… and shape the future of La French Fab!