13/09/2021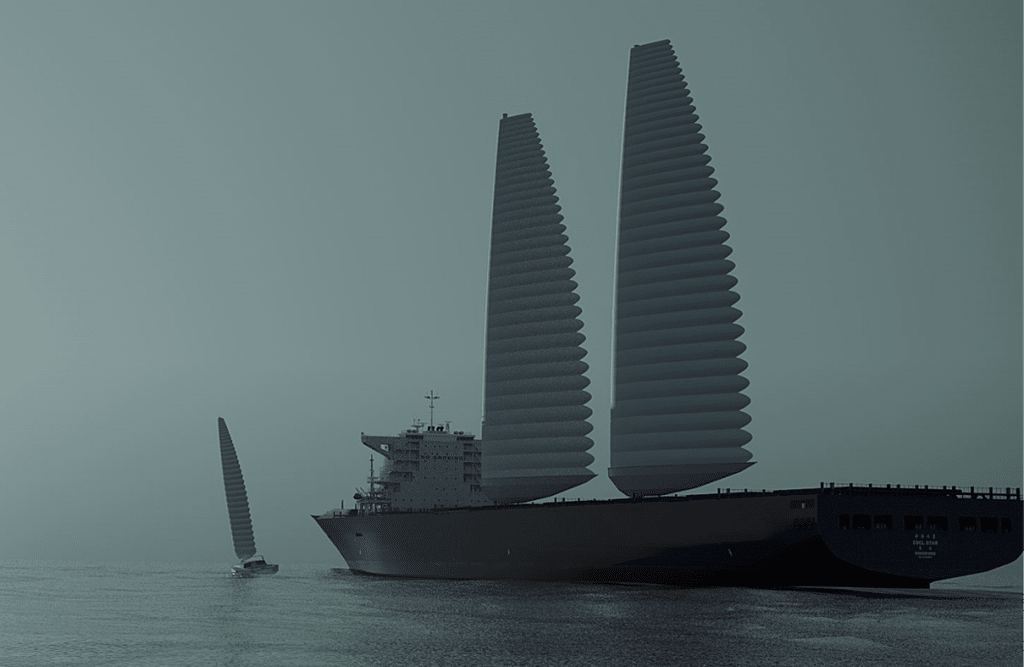 Sail power is seen in the 21st century as a forward-looking solution for worldwide marine transport. Wind power is not only free, universal and inexhaustible, it also offers the benefit of being clean energy. But moving ships the size of 12-storey buildings is a genuine technological challenge. The leading French container transportation and shipping company CMA CGM has thus decided to join forces with Syroco, an innovative laboratory dedicated to the decarbonization of marine transport in order to assess whether such a project is feasible. "The goal of the project carried out with CMA CGM is to achieve up to 20% fuel savings, and therefore a reduction in greenhouse gas emissions," said Alex Caizergues, CEO and Co-founder of Syroco.
The Chantiers de l'Atlantique are for their part testing a propulsion device called Solid Sail that has a rigid, folding sail consisting of panels made of glass-polyester in a carbon-slat frame. The aim is, by 2025, to produce the first 200 meter liner powered by three 1,200 m² sails in order to reduce CO2 emissions by 40%.
Michelin presented the Wisamo project last June to fit out the first merchant ship with a retractable sail in 2022. The group claims energy savings of up to 20% depending on meteorological conditions. Airseas, a start-up financed in particular by Airbus, is, for its part, developing the potential of kites, giant sails that look like kites that inflate under the power of the wind. The "Seawing" system thus deploys a sail that measures 1,000 square metres hoisted on top of a mast 30 to 35 metres high. Airseas states that each ship fitted with this device could make fuel savings of between 20% and 45%.