03/05/2022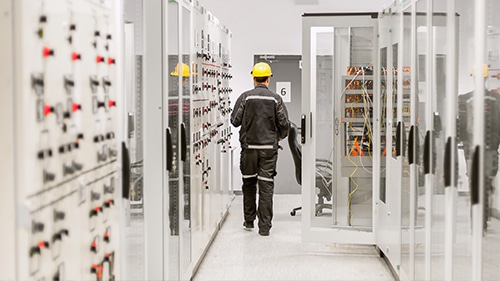 Sonepar, the global leader in the B2B distribution of electrical equipment, is ramping up its energy transition and creating new marketing opportunities for itself through two partnership projects that will come to fruition in 2022 – the opening of a marketplace with Mirakl, and the deployment of 1,400 electric vehicle charging stations with Chargepoint.
The biggest online marketplace in the B2B sector
This little-known French behemoth with 45,000 employees supplies construction firms, manufacturers and skilled tradespeople with electrical equipment across 40 countries. It recently entered into an agreement with Mirakl to create a marketplace on its website, which will be operational in late 2022. This confirms its commitment to accelerate its digital transformation.
Back in 2019, Sonepar began to unite 25 brands under a single banner: Sonepar Connect. The sprawling group, which increased its market share through numerous acquisitions, generated revenues of €26 billion in 2021, 80% of which came from selling electrical equipment to construction firms. Now, with the energy transition in the construction industry, demand for building renovation and modernization equipment (smart homes, heating, air conditioning, etc.) is growing steadily.
Given Sonepar's size, its marketplace should become one of the biggest in the B2B sector.
1,400 charging stations to ensure its energy transition and that of its clients
In addition, Sonepar is thriving thanks to its exclusive and extensive partnership agreement with Chargepoint https://www.chargepoint.com/de-de (electric vehicle charging network), which provides for the deployment of 1,400 electric vehicle charging stations by mid-2022. The charging stations will be installed at the firm's 500 agencies, its six distribution centers, and its head offices. They will be accessible to both its employees and customers.
For Sonepar, installing this infrastructure will be the first step towards electrifying its fleet of corporate vehicles (the target being to have 50% electric and 50% rechargeable hybrid vehicles by 2025). However, it will also give it a foothold in the lucrative market for the deployment of corporate charging stations. It is a fast-growing market with an estimated value of one billion sales by 2025, with 50% of installations being undertaken for private firms.
With this deployment, Sonepar is bringing France closer to meeting its electric vehicle infrastructure targets. At the end of December 2021, just 53,667 charging stations had been deployed in France, for a fleet of around one million electric vehicles.