01/04/2021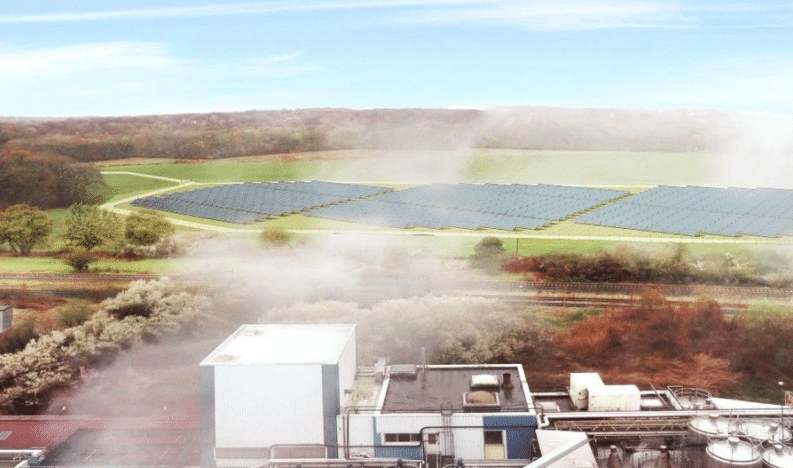 The Lactalis Ingredient factory will soon be supplied with renewable heat from a solar thermal power plant. Built by the Bordeaux-based operator Newheat, this plant will enable an 11% reduction in gas consumption and a 20% reduction in the carbon generated when drying milk to make powder.
Set across 15,000 square metres, the solar thermal collectors will supply 8 GWh and preheat the water to 80°C in summer and 25°C in winter. A buffer storage facility of record dimensions will be built, spanning 6,000 m3, to provide the plant with maximum temperature for as long as possible. It is the largest solar thermal plant intended for industrial use in Europe. To reach the 160° temperature required to dry the whey, natural gas will still be needed. Nonetheless, the solar power plant will enable a 10% reduction in C02 emissions at the factory, or 2,000 tonnes per year.
After installing a new chilled water production plant, which improved yield by 40%, compressor 20% more efficient was added to the new drying unit.
The industrial player has received support from three regional energy transition funds: Terra Energies in Nouvelle Aquitaine, AREC Occitanie and OSER ENR in Rhône-Alpes. The project has, above all, received construction subsidies from ADEME's heat fund, without which solar heat would not be competitive.