13/01/2022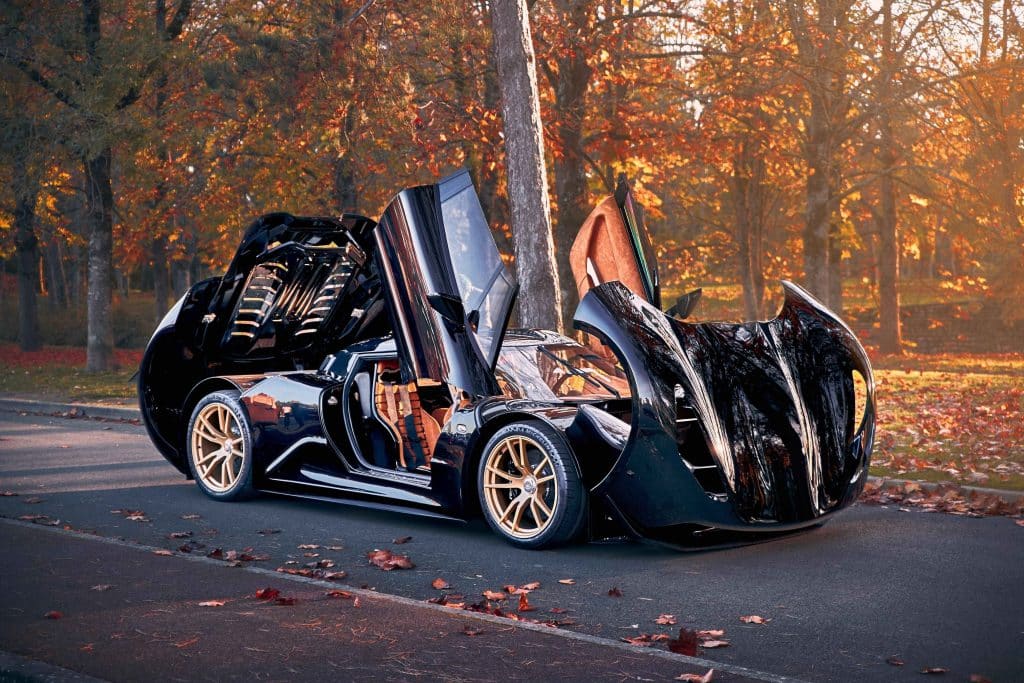 Akylone's creators, Genty Automobile, like to describe their luxury car as a "tribute to beauty and performance".
A handful of connoisseurs in France and Switzerland have already put in their pre-orders. The Akylone will be produced in limited numbers, probably in 2023. Genty Automobile plans to roll out 25 models, 15 coupes and 10 roadsters.
Genty Automobile's CEO Frédéric Genty came up with the initial design for the French racing car back in 2010. The 1:1 scale model was finally unveiled in 2018 at the Goodwood Festival of Speed near London and at the 24 Hours of Le Mans. After several funding rounds, the running prototype saw the light of day in late 2020.
To take it into production, Genty Automobile is relying on two strategies: find investors to raise between €5 million and €10 million, and/or take pre-orders with a down payment.
"Akylone's performance is impressive. In addition to its harmonious design, it boasts one of the best weight/power ratios in its category (1.06 kg/hp)," says Business Development Manager Nadège Zafirovic.
The car will be assembled and manufactured in France, using mainly French parts. The V8, twin-turbo combustion engine was designed by French engine manufacturer Pipo Moteurs, which took part in the 24 Hours of Le Mans for the first time this year. The tires are by Michelin, the audio system by Focal, and the elastomer parts by Borflex.
The car's body structure and wheel rims are made of carbon, and the brakes of ceramic carbon. Hence it boasts a low weight – 1 280 kilos – for its outstanding 1 200 hp. In terms of size, the vehicle measures 2 210 mm in width, 4 563 mm in length, and 1 150 mm in height. Its styling and lines are inspired by the McLaren F1 and the Lamborghini Miura.
This virtual work of art is not only stunning to look at, but it also has a playful side to it, since it opens in four like a Fabergé egg. Akylone will directly rival similar models from Koenigsegg, Bugatti and Pagani. With an expected sale price of €1.5 million excluding tax, Akylone is aimed at affluent collectors and enthusiasts – "a stylish, up-market audience" to quote Frédéric Genty.