03/05/2023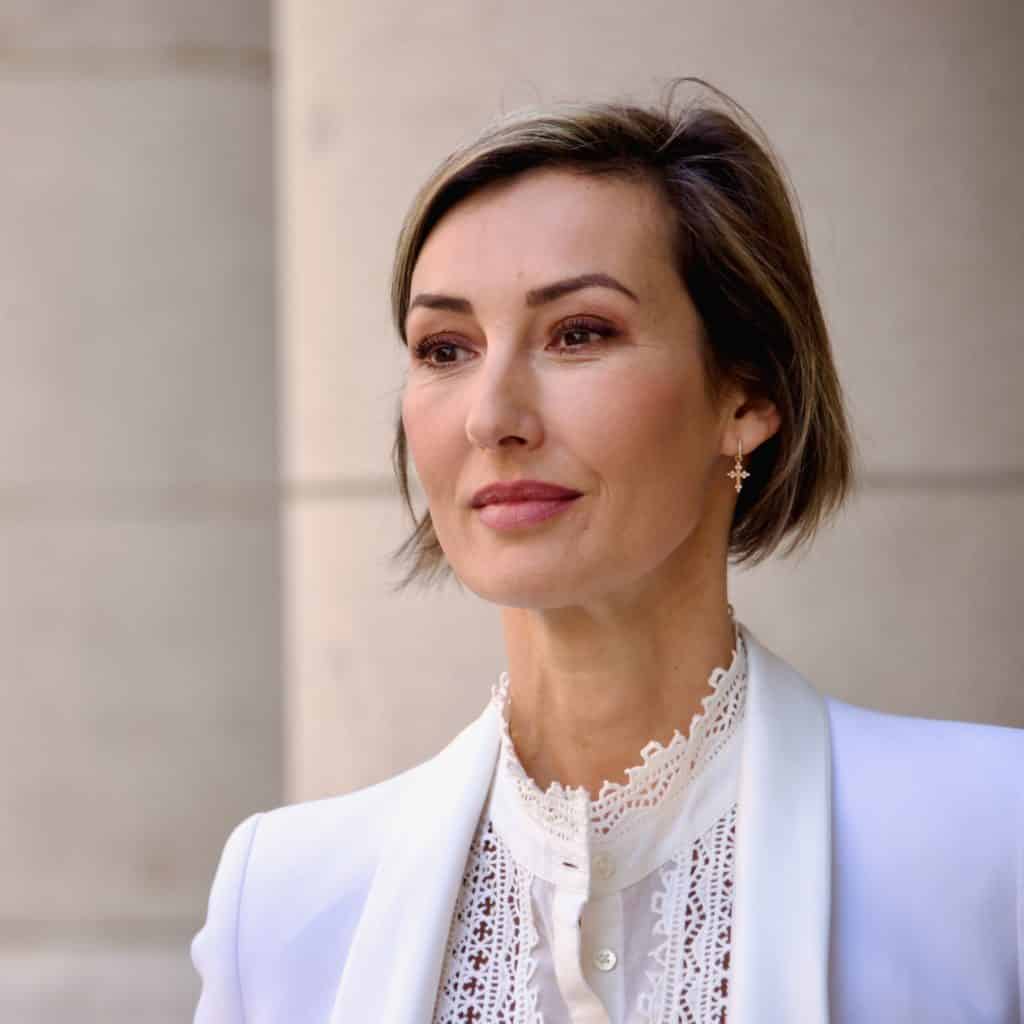 Géraldine Poivert's new industrial revolution
Géraldine Poivert is president and founding partner of The (RE)SET Company, the first consultancy firm dedicated to French businesses and manufacturers' environmental and economic transition. This Sciences-Po graduate, who has been working with environmental issues for twenty years, is also a France 2030 Ambassador for sustainable materials.
Previously managing director of Ecofolio, then deputy general manager of Citeo, Ms. Poivert insists on the need for two types of transition to take place, one environmental, the other economic. "The two are inseparable, and after 100 years of a carbon-based and petroleum-based economy, the environmental transition represents a new industrial revolution! ". Ms. Poivert created her own structure in 2019, The (RE(SET) Company, in order to "get out there and do something" as today "manufacturers are starting to realize that their consumption of water, energy and resources is unsustainable in the long term". Piecemeal measures are no longer enough – we need to change the paradigm!
Ms. Poivert has gathered together a multidisciplinary team (including engineers, entrepreneurs, financiers and others) in order to offer manufacturers a complete assessment and advice service, from product ecodesign through to energy consumption via green supply chains.
She believes in structural changes that do not compromise economic sustainability: "If it is to move forward, ecology must never be punitive or disconnected. In short, I believe that we need to change manufacturing chains, without making consumers' lives harder." She also has no interest in greenwashing: "I don't turn clients away, but I do refuse greenwashing missions – we only accept missions that have sustainable improvement trajectories. "
The future will be carbon-free if we build it together
The (RE)SET Company has put together consortia like the one created for supermarkets (Carrefour and Super U) focusing on packaging (reduction, re-use, recycling), or the one dedicated to non-petroleum-based packaging for cosmetics giants : "I am a firm believer in pooling R&D progress in each sector, and green chemistry in particular, in order to speed up the shift to decarbonization." This vision is shared by one of her clients: "One day I will take on my competitors on the football pitch, but at the moment we still need to work together to create that pitch!"
France 2030 Ambassador: the next logical step in an expert career
As a France 2030 Ambassador, Géraldine Poivert is making the most of her (RE(SET) experience: "I have dealings with an enormous number of sectors, which allows me to share problems and ideas as, in order for this green deal to be a success, the important thing is that any aid and grants received are oriented in the right direction!" In her opinion, there is even a need to "re-inject 40% of GDP into environmental transition. "
Let's maximize the impact of the France 2030 stimulus plan together!