30/03/2021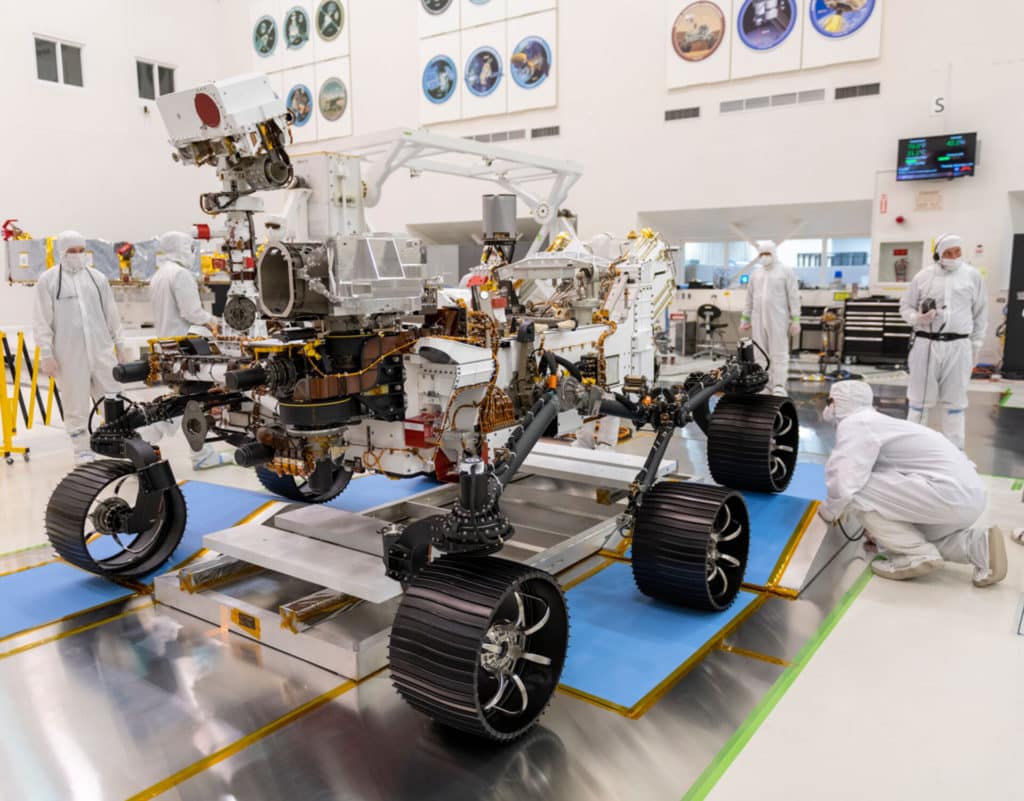 February 2021. The American rover Perseverance, the fruit of an international cooperation endeavour, is the largest and most complex vehicle to land on Mars. It is equipped with French technology.
First of all, the geopolitical tool SuperCam was brought on board the American vehicle. It is a Franco-American instrument developed in particular by CNRS and CNES, and at the heart of the mission. Designed by Toulouse-based engineers, the SuperCam geological Swiss Army knife will study Martian rocks for sound and light, using its laser beam, in search of traces that would attest to ancestral life.
Also among the French travelling aboard Perseverance were the technical yarns by Schappe Techniques, which contributed to the success of the Mars 2020 mission. An SME specialised in textiles, it manufactures the heat shield of the capsule that will bring back to earth the samples collected by the rover on the red planet. From its manufacturing site in the Vosges, it can look out onto a world with few equivalents when it comes to spinning a wide variety of materials – from carbon to aramids, steel and thermoplastics – into yarns that will endow its products with high-temperature resistance properties.
The arrival of samples possibly attesting to life on Mars is not expected on Earth until 2030. However, the resistance of the heat shield to which Schappe Techniques is contributing will play a crucial part in enabling it.