30/03/2021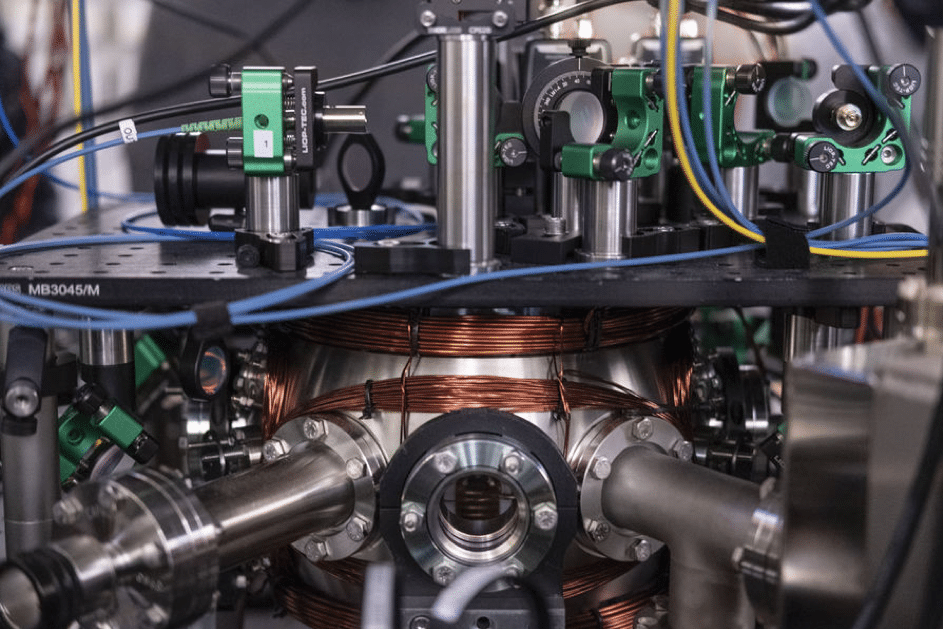 A French company is leading the pack in quantum computing. The start-up Pasqal, based in Ile-de-France, rose quickly to a dominant position in this cutting-edge ecosystem.
Founded in March 2019, the company descends directly from the foundational work of physicist Alain Aspect, who demonstrated the reality of quantum entanglement in the 1980s.
The start-up is developing a quantum computer for use in high-performance computing centres. Its simulator is endowed with more computing power than the quantum processors of Google and IBM, the standard-setters in this field. Worth several million euros, this transportable quantum computer model is intended to be incorporated into high-performance computing environments.
Its staggering computing power will make it possible to conduct research in fundamental physics, as well as on materials. It will also boost the performance of conventional supercomputers – such as those of Atos, which has been partner to the start-ups since the end of the year – or run optimisation calculations that are still inaccessible to current technologies. The icing on the cake is that the quantum computer consumes less electricity than an HPC rack — and it can be connected via a simple Ethernet cable.
The digital start-up has already enabled EDF to optimise charging on its shared electric vehicle fleets. This first concrete application sets the stage for a proliferation of Pasqal calculators in the decade to come.