01/03/2023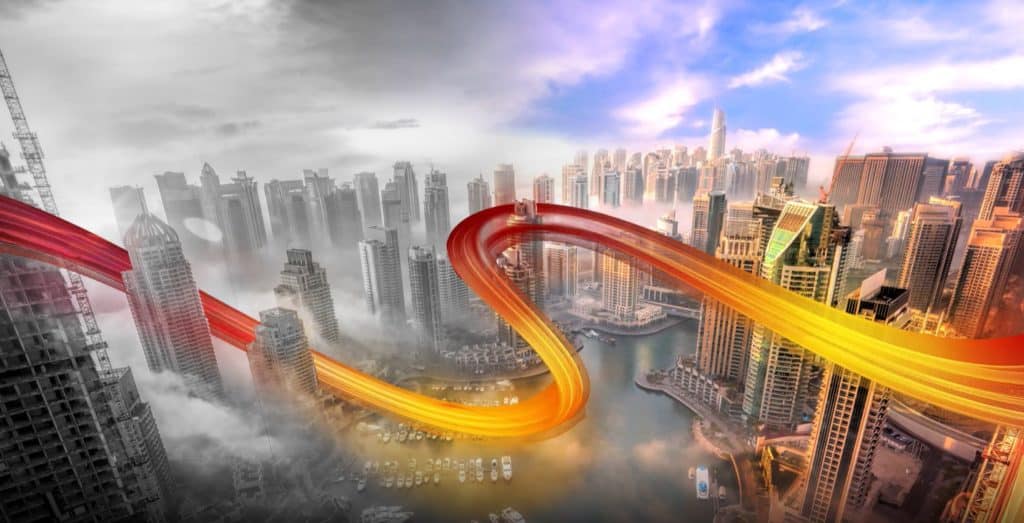 The Middle East Energy show is the sector's must-visit exhibition for electrical equipment and energy transition in the broader Middle East zone. This year, the largest trade fair for the energy industry, a leading event which was previously called Middle East Electricity, will take place from March 7 to 9 in Dubai. The France Pavilion will host around twenty exhibitors.
North Africa and the Middle East now represent almost 500 million inhabitants, and in all these countries, population growth is close to 2% per annum. Given this context, the demand for energy and electricity is increasing all the time, as populations adopt a more urban lifestyle.
Huge investments
The countries of the Gulf plan to invest $109 billion in new infrastructures over the next 5 years, which raises the promise of excellent opportunities for the many French businesses with proven expertise in this field.
Power trading provides equipment for transformers and high voltage lines. Sediver is the global leader in overhead line insulation technology. Nor has protecting this state-of-the-art equipment been overlooked: Obsta, French manufacturer of obstruction lights for all air navigation obstacles, installs markers on high voltage lines, airports, wind turbines and tall buildings around the world. This subsidiary of Citel goes back a long way, as it was founded by French physicist Gérard Claude, the man who in 1902 succeeded in extracting noble gases from the atmosphere and manufacturing the first neon lights, thereby revolutionizing sign lighting. Obsta now exports 80% of its production worldwide.
The sustainable city – a regional priority
In order to satisfy the growth in demand, the Gulf countries will need to increase their installed electric capacity by 43 GW, an investment estimated at $55 billion, which is expected to focus on latest generation investments to ensure the region's energy transition.
In order to optimize energy use there is more than ever a need for the development of sustainable cities to become a regional priority. Middle East Energy will focus on smartgrids, applied to the intelligent management of energy within electric infrastructures. The smartgrid market is destined to grow exponentially and is expected to amount to $1.68 billion in 2026. Chauvin Arnoux specializes in equipment for measuring, monitoring, and supervising electrical networks and energy systems.
Given their enormous infrastructure requirements, the challenge for Middle East countries, keen to develop sustainable cities, is to ensure that the new infrastructures are intelligent!