21/04/2023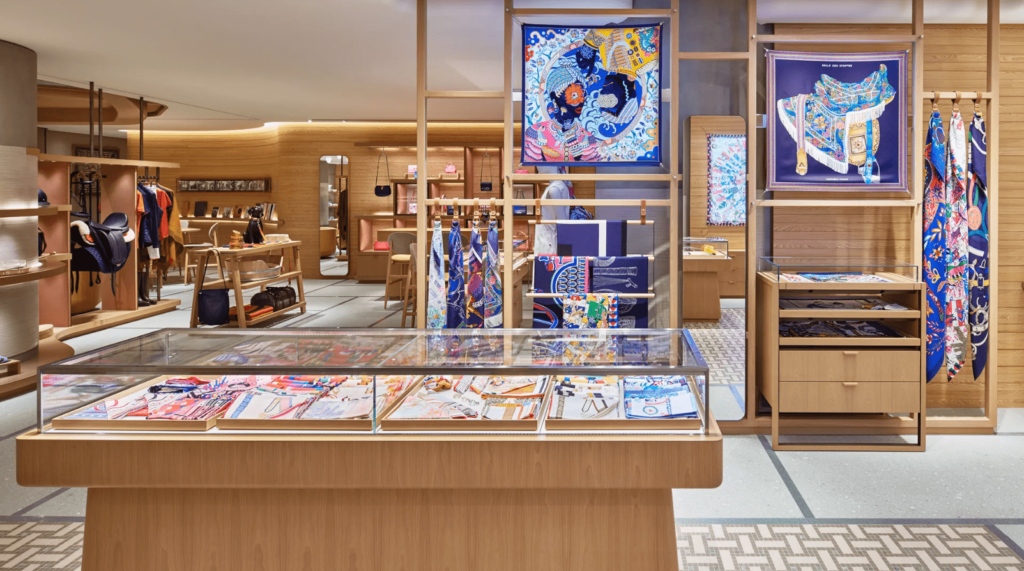 The LVMH and Hermès groups have announced results showing improvements of 17% and 23% respectively for the first quarter of 2023, following the same trajectory as the results for 2022 – which is good news for La French Fab! Louis Vuitton and Hermès are helping to revive French industry, having chosen the country for new sites manufacturing their luxury leather goods, 90% of which are sold abroad.
A green factory for Hermès in Normandy
Hermès has just opened its twenty-first manufacturing site in France. This small leather goods factory consists of a series of workshops in which 280 highly qualified craftsmen manufacture each item from start to finish using calfskin, demonstrating the unique excellence of French expertise. The Hermès group's leather goods and equestrian product sales account for 43% of group turnover (€11.6 billion) and are 100% made in France.
The group is contributing to La French Fab's energy transition by opening a factory on a brownfield site in Normandy, with a view to ensuring the land is not concreted over. The factory is an energy-positive building, and the first in France to be awarded the E4C2 label. It is made of local bricks, with heating, air conditioning and lighting provided by geothermal energy and solar panels, and it performs well environmentally, something that the luxury group takes very seriously.
Hermès, which listed on the CAC 40 in 2018, has opened one factory every year in France since 2010 and now has plants in all but one of the country's regions. Two new manufacturing sites will be built in the south-west in 2025 and 2026, creating 500 local jobs.
Louis Vuitton plans to hire 1,000 people in France by 2024
Louis Vuitton, the flagship French luxury brand, is not to be outdone, and has opened four new workshops in France over the last three years. The French Minister for the Economy, Bruno Le Maire, last year expressed the desire that LVMH should act as a model for French industry "in terms of value creation, job creation and exports" – and it undoubtedly has. The LVMH group contributed €24 billion to France's global trade in 2021 (a record figure) and hired 15,000 people in the country in 2022, becoming the top recruiter nationally.
The company will hire 400 leather workers at its new sites and over 600 people throughout its 18 existing workshops. Louis Vuitton employs 4,800 people in France and achieves annual sales of €17 billion, accounting for almost a quarter of the sales of its parent company, the LVMH group, the world's leading luxury goods business. Last year, Bernard Arnault's group invested €5 billion in renovating or creating production sites in France.
Long live French excellence in the luxury goods industry!