30/03/2023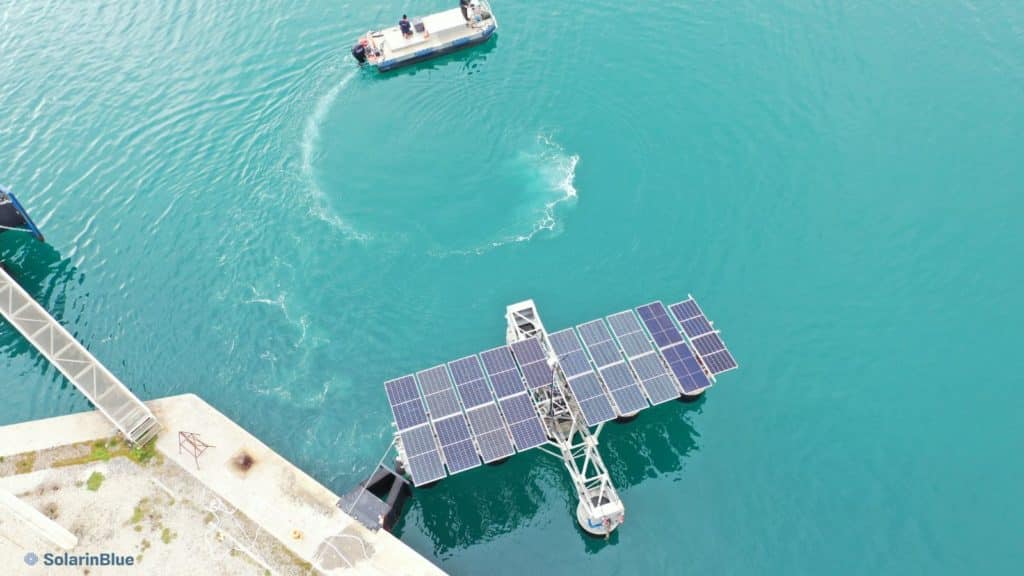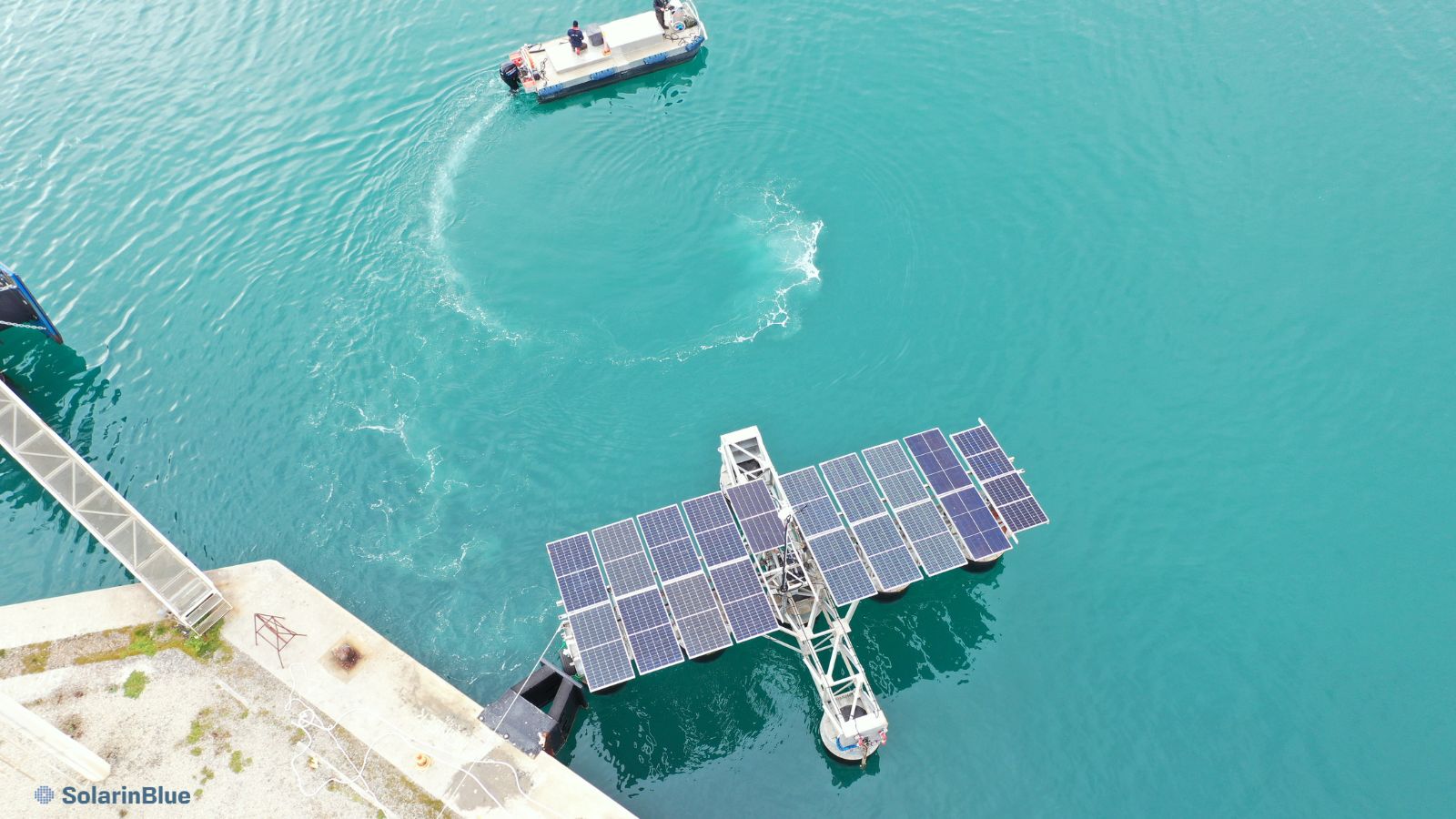 SolarinBlue has launched the first two modules of its offshore floating photovoltaic units. The startup intends to use this demonstration to industrialize its patented technology for open sea conditions. The La French Fab businesses Akuo, Ciel & Terre International are making their mark in France and internationally in the segment of floating photovoltaics. Below, we take a look at a sector that, according to Global Industry Analyst (GIA), is expected to experience growth of 34% per year between now and 2030.
Offshore photovoltaics: SolarinBlue takes the plunge with Sun'Sète
On March 17, 2023 the startup SolarinBlue inaugurated the first offshore floating photovoltaic farm in the Mediterranean. By the end of 2023, the 300 kWc demonstration will have in total 25 modules measuring 12×9 meters each, with an estimated energy production of 400 MWh/year (the equivalent of the annual consumption of 200 people). Lightweight and 95% recyclable, the patented structure can withstand troughs of up to 12 meters and winds of 200 km/h, with a ground anchorage of less than 1m2 per floater. It will exclusively supply the infrastructure at Sète commercial port, in the south-east of France, which is counting on this project to help it decarbonize before 2025.
Over the next three years, SolarinBlue believes it will become the global leader in offshore floating photovoltaic installations, from solar farms' design to operation. The La French Fab startup believes the port and industrial infrastructure have a potential for several hundred gigawatts.
Floating solar farms – La French Fab is already riding the wave
France ranks fifth in Europe in terms of solar irradiation and aims to produce 35 to 44 solar GWp by 2028. To achieve this, it needs to install 3GW a year, starting this year. However, the case for "floatovoltaics" is strong – this technology limits conflicts between land-use and agriculture and reduces water evaporation from reservoirs. The energy efficiency of these panels is 5% to 10% better than that of terrestrial panels because the water is used to cool the photovoltaic cells.
For France, according to Akuo Energy 10 GWp can be achieved in the short term in former industrial zones or quarries, hydroelectric dams and water reservoirs. The group, which has operations in 30 countries on five continents, entered this sector with the deployment of France's first floating solar power plant, O'MEGA1 (22 MWp), an industrial success story that supplies 25,000 people with electricity. Akuo is currently developing five new floating solar power plants in France. The Ciel & Terre International precursors, which have been present for the last 10 years in the floating solar sector, have already installed 1.4GW via 270 photovoltaic projects on three continents.
At a global level, floating solar power represents a potential of 4TW: an ocean of opportunities for the experts from La French Fab!